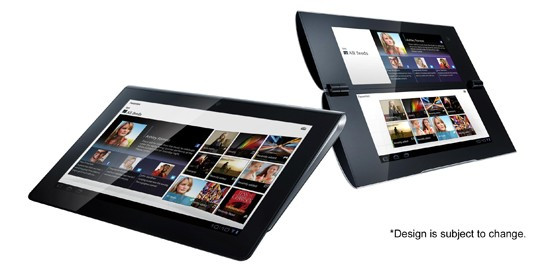 Sony and Adobe today revealed plans to offer developers $200,000 worth of cash incentives to boost the development of new apps for Sony's forthcoming S1 and S2 tablet devices.
Named the Adobe AIR App Challenge the new contest will offer developers a chance to win $200,000 in cash prizes.
The prizes will reportedly be given to developers and content publishers that manage to, "build breakthrough mobile apps optimized for the S1 and S2 tablets."
The contest is reportedly open to submissions from the U.S., Japan, Germany, Italy, Spain, and the U.K. The release clarified that the deadline for submissions was 16 September, this year. The applications are set to be judged, "based on quality and performance, innovation and creativity, as well as overall user experience."
Sony reported that, "selected developers" would be granted, "pre-release access to Sony Tablet prototypes and the latest version of Adobe tools."
Going on to clarify the contest's categories as, "Entertainment, Lifestyle and Community, Games, Business and Productivity, and Innovation."

Sony Promises Unique Tablet Features
The news comes just after Sony revealed a host of new features for its forthcoming tablets.
Both Sony's forthcoming S1 and S2 tablets will come equipped with both Adobe Flash and HTML5 supported, allowing developers to create apps for the device using Adobe Creative Suite and the open Source Flex Framework.
This would mean that the two tablets would be capable of running apps that certain other tablets would be unable to run -- a fact that may make developers shy-away from investing time and resources creating products for a smaller market.
The competition represents Sony's opening bid to ensure this doesn't happen when the S1 and S2 are released later this year.