The roll out of Android 4.0 (Ice Cream Sandwich) has been pretty slow since it first launched on the Samsung Galaxy Nexus last October with few smartphones and even fewer tablets getting the latest version of Google's open source operating system.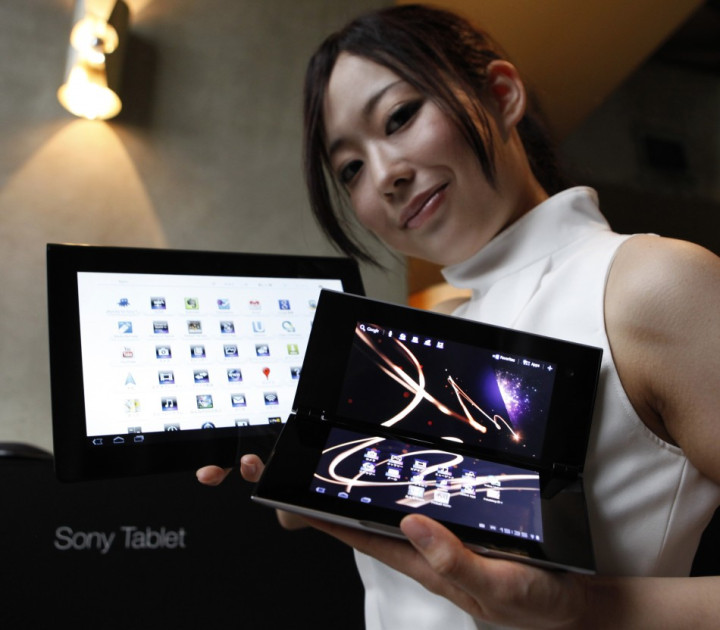 Now however, for owners of the Sony Tablet P and Tablet S devices, there is some good news. The Japanese giant has confirmed the Ice Cream Sandwich version of Android (or 4.0.3 to be exact) will begin rolling out to its tablets by the end of April.
Sony had previously hinted at a spring update to its tablet offerings and seems to be following through with this promise, if only just.
However, as well as bringing with it the latest version of Android, the update will add significant new features to the tablets. These include the ability to access the camera on the tablet directly from the lock screen, edit photos in the Gallery app and take panoramic photographs - a feature borrowed from the company's NEX and Alpha range of cameras.
A new Sony app available from Google Play will also let you watch programs recorded on certain Sony Blu-ray players on your tablet, which is a nice feature, though you'll need to be on the same network for the feature to work.
Small Apps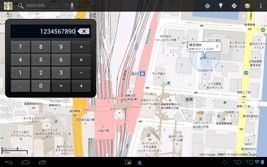 Sony has also added something called "Small Apps" which will allow you to call up mini apps on top of the main app you are currently using. These mini apps include a calculator, remote control or small browser window and when launched will appear on top of the main app.
As you can see from the image above, the Small Apps feature will work apps like YouTube, Google Maps, and the web browser however it is not quite clear from the press release from Sony whether the new feature will work with all apps, or only those supporting it.
Sony has also announced that it will launch the Wi-Fi only version of the dual-screen Tablet P on 21 April for ¥50,000 (£380) which is identical to the original but without a 3G radio. Sony is also offering owners of the new Tablet P and the original 3G version the chance to personalise their tablets by offering replaceable covers in gold, pink and blue which will cost around £40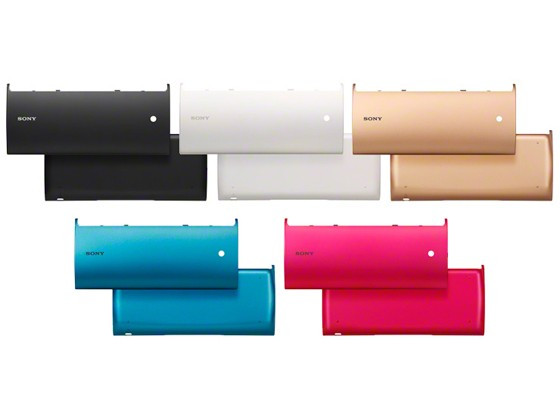 Samsung Galaxy Note Update
While it's good news for Sony Tablet owners on the Android 4.0 front, the same cannot be said for owners of the Galaxy Note. Originally slated for a Q1 upgrade like the Samsung Galaxy S2, the Galaxy Note update will now come in Q2 in all regions at the same time according to a Samsung press release.
The update will also include a "Premium Suite" software upgrade which will include apps designed to make the most of the S-Pen stylus (as you can see in the video below).
The apps include S Note, a tool that lets you combine your notes or sketches with other digital content, giving you "a new way to create your own stories." S Note also includes Shape Match and Formula Match applications that help correct and digitize geometric shapes and even solve numeric formulas hand-drawn with S Pen.
My Story, another S Pen-optimized application, is also included and allows you to create personalized digital cards for friends or family using any type of content including notes, video content, photos, text or voice.
While these apps will appeal to some, of more widespread appeal will be the inclusion of an exclusive Angry Birds Space level and free access to 30 "Danger Zone" levels for a limited time.
Must Read:
Android 4.0 (Ice Cream Sandwich): Which phones are getting it and when?