Sony has announced its latest range of Xperia smartphones - the Xperia T, Xperia J and Xperia V at the IFA 2012 trade show in Berlin.
Sony is really pushing the Xperia range at IFa this year, having already shown off its first Xperia-branded tablet, the Xperia Tablet S, powered by a quad-core processor. Apart from the new tablet, Sony has also unveiled its convertible Ultrabook, Vaio Duo 11 that can be used an Ultrabook as well as a tablet.
Xperia T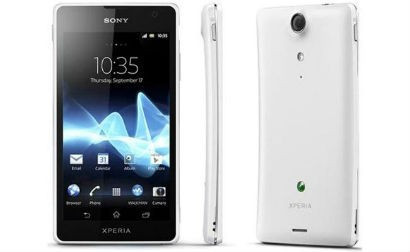 The Xperia T is the company's new flagship smartphone and is powered by a 1.5GHz Qualcomm dual-core processor and comes with 1GB of RAM and 16GB of built-in storage. It's so cool that it will even feature as James Bond's new phone in the upcoming Skyfall film.
The smartphone measures 129 x 67 x 9.35mm and weighs 139g. It features a 4.6in HD Reality Display with 720p resolution and shatter-proof, scratch-resistant glass.
The Xperia T also features a 13 megapixel rear-facing camera which has the ability to switch on from sleep mode to take a picture within a second. Users also have the benefit of full 1080p HD video recording as well as a 720p HD front-facing camera.
As of now, the device will run on Android 4.0.4 (Ice Cream Sandwich) but Sony is expected to upgrade to Google's latest version of Android, known as Jelly Bean.
Like Sony's previous flagship device, the Xperia S, the Xperia T supports Mobile High-Definition Link (MHL) connectivity which allows users to view the content on a big screen. The Xperia T will be available in silver, black and white colours.
"This year's IFA marks an important milestone for Sony and Sony Mobile Communications. Xperia smartphones are at the heart of Sony's mobile strategy of delivering a consistent user experience across devices, enabling consumers to easily and quickly access the world of entertainment that Sony delivers," said Kunimasa Suzuki, President and CEO of Sony Mobile Communications.
The Xperia T will be launched in September in the UK with pricing and carriers yet to be announced.
Xperia V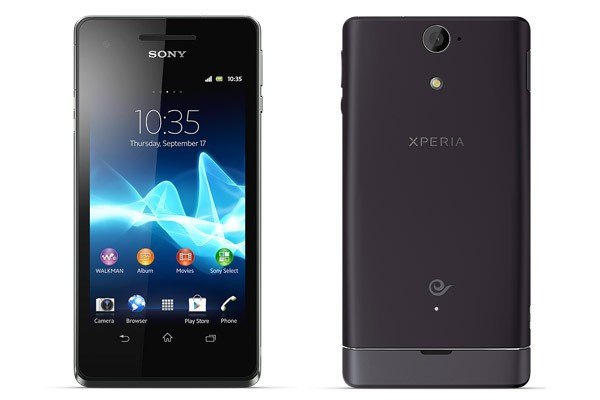 The Xperia V is the mid-range handset of the latest crop of Xperia handsets, featuring a 4.3in screen with 720p resolution.
The smartphone measures 129 x 65 x 10.7mm and weighs just 120g. In terms of processor power, the Xperia V is similar to Xperia T being powered by the Qualcomm S4 chipset featuring a dual-core CPU clocked at 1.5GHz.
It also features a 13 megapixel camera on the rear capable of 1080p video capture as well as a front-facing camera for video-calling. It comes in three colours - black, white and pink.
The Xperia V will support the 4G LTE connectivity where it is available but also quad-band 2G as well as quad-band 3G, making it a phone you can use pretty much anywhere in the world. Add to this IP57 certification, which means it's completely dust-proof and can last for up to 30 minutes in one metre of water.
Details about pricing and release date are sketchty at the moment, and it's availability may be limited to certain markets and it's unlikely to come to the UK.
Xperia J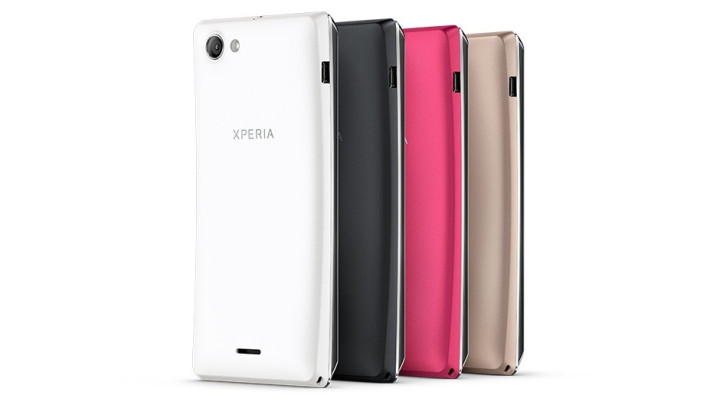 The Xperia J is the bottom rung of the new Xperia line-up, coming with a 4in display which has a decent FWVGA resolution (480 x 854) and Gorilla Glass to protect it. Sony has said this will be affordable, and should be available in the UK fro around £200 to £250.
It features a 5 megapixel rear-facing camera featuring auto-focus and LED flash. It is powered by a 1GHz Qualcomm processor and comes in black, gold, white or pink. The Xperia J will be launched in the fourth quarter of 2012 according to Sony.