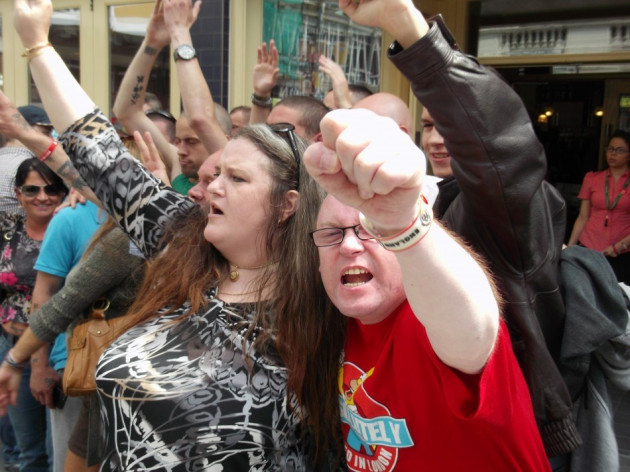 A girl of Chinese origin who was the victim of a racially motivated attack in Exeter the day after soldier Lee Rigby's murder is 'happy that justice has been done'.
Kelly To, a British-born third-year student at the University of Exeter, was attacked while walking with her boyfriend along Exeter Quay on 23 May, the day after Rigby was killed by suspected Islamic terrorists in Woolwich.
To, 20, was approached by a group of teenagers who questioned her views on Rigby's murder, before a teenage girl proceeded to punch her numerous times in an unprovoked assault.
The assailant, 19-year-old Sophie Morgan, pled guilty before being tried for racially aggravated assault at Exeter Magistrates Court. She was ordered to pay a fine of £75 and do 150 hours of unpaid work.
Recalling the incident, To said: "One of the guys asked us what did we think of the attack in Woolwich that had happened the day before. We said we don't know and did not want to give an opinion on such a sensitive issue. I turned around and this girl was right in my face.
"She grabbed my hair and punched me in the head several times. My boyfriend was trying to get in the way. The only reason the girl got off was that one of the other boys came over.
"I hope that the case being concluded will help with my state of mind and help me to move on from what happened.
"There was all this talk of the Woolwich attack triggering race attacks in other parts of the country, and I just hope other people affected like this come forward and report it."
PC Caroline Stevens, the investigating officer in the case, said: "I am pleased that the victim is not being put through a trial as it would have brought it all back up for her again.
"I am satisfied with the outcome and would like to echo the very brave comments from the victim that the racist attacks like this are rare and have no place in Exeter."
In the wake of their son's murder near his barracks in Woolwich, South East London, Rigby's family stated that: "Lee would not want people to use his name as an excuse to carry out attacks against others".
However the killing prompted scores of retaliatory attacks, including arson attempts on mosques around the country, as well asprotests by EDL members in Woolwich.