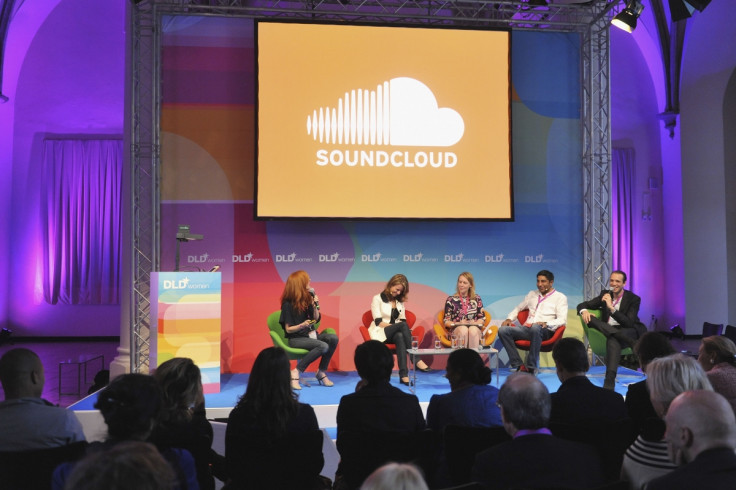 Germany-based music streaming company SoundCloud, a month after launching its subscription service SoundCloud Go in the US, has expanded the service in the UK to take on rivals such as Spotify and Apple Music. The ad-free music streaming subscription service is also available for users in Ireland.
Those residing in the UK would be charged £9.99 as monthly subscription fee, similar to what Apple and Spotify charge for their services. The global sound platform enables users to upload, record, promote and share their original creations. It can be accessed in any corner of the globe through iPhone and Android apps, and also using the numerous apps built on the platform.
Those who don't want the subscription will hear ads in between tracks. SoundCloud co-founder and chief executive officer Eric Wahlforss said the company has built its own direct sales team in the UK. Free listeners of SoundCloud, according to Wahlforss, would tolerate advertising, like listeners in the US.
The company is planning to expand the service in other markets worldwide in the coming months, said Wahlforss, adding: "It is too early to talk about numbers, but what we are seeing so far is very promising."
"This is the world's ultimate music subscription service. It is all the content from major labels, major artists, major indies, back catalogue things — all of that, plus all of the stuff that is on SoundCloud today. All the emerging talent, all of the stuff that big artists drop that you can't find anywhere else, DJ mixes, podcasts, all of those things," Wahlforss said.
Risk with subscription service
Launching the subscription service could pose a potential risk for SoundCloud in terms of competing with rival services, states a Bloomberg report. Spotify, as of January 2016, had 30 million paid subscribers, whereas Apple Music had 13 million users.
SoundCloud said it had 200 million unique monthly listeners in July 2013 and the number reached 250 million in October. But in December 2014, the number dropped to 175 million listeners.
A survey conducted by MusicWatch, a company that provides consumer research for the music industry, in January suggested that the majority of music streaming consumers are willing to pay more for better sound. The consumers feel the current music quality is not good, which is important as about 67% of consumers listen to music on their smartphones.