Spotify launches Fresh Finds playlists featuring undiscovered artistes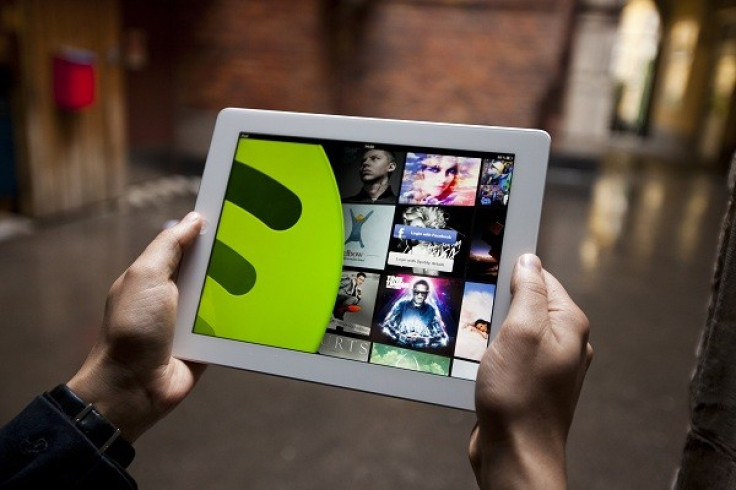 Spotify has launched a curated playlist called Fresh Finds. The new service uses algorithms to spot to-be-hit songs from undiscovered artists and bands.
On 2 March Spotify launched yet another custom-made music recommendation list that would update every Wednesday with fresh songs of lesser-known bands and artists.
Unlike the Discover Weekly playlist, where the leading music-streaming service creates a personalised list of songs, based on the preferences, listening history of listeners and recommendations from their friends and fans, Spotify proposes a fresh playlist of lesser-known songs across five genres namely hip-hop (Fire Emoji), electronic music (Basement), vocal pop (Hiptronix), guitar-driven rock (Six Strings) and experimental music (Cyclone).
The company has identified around 50,000 music enthusiasts or "hipsters" who hunt for such unconventional songs, using algorithms to curate a "fresh" playlist every week. They look through the web, including blogs and music news sites to find the latest songs that are starting to gain traction among listeners.
"We can identify anonymous listening patterns around fans that already listen to more up and coming music. These are the tastemakers that are predicting what music trendsetters will soon be listening to, and we're surfacing those tunes for you," said Dr Brian Whitman, principal scientist at Spotify in a blog post.
Spotify believes Fresh Finds will help promote these to-be-hits in getting recognition in the mainstream media. "With Fresh Finds, we're specifically looking at new creators, digging deeper to understand how undiscovered artists can attract a huge fan base. By analyzing the listening behavior of our top tastemaker users, we're able to predict new breakout artists and filter their hits-to-be into playlists with the most promising new music out there", he added.
Fresh Finds was first launched in June 2015 alongside the launch of Discover Weekly, a weekly playlist that is updated every Monday morning. However, it was only on Wednesday, that the company took it out of its backyard and gave it a fresh look with new genres, to promote the service to its customers.
The London-based music streaming service was launched in 2006. Since then it grew to more than 75 million active users and over 20 million subscribers to the service, racing ahead of rivals like Apple Music that has roughly 10 million music lovers on its platform.
© Copyright IBTimes 2023. All rights reserved.