South Africa: President Jacob Zuma under pressure as anger mounts over Guptagate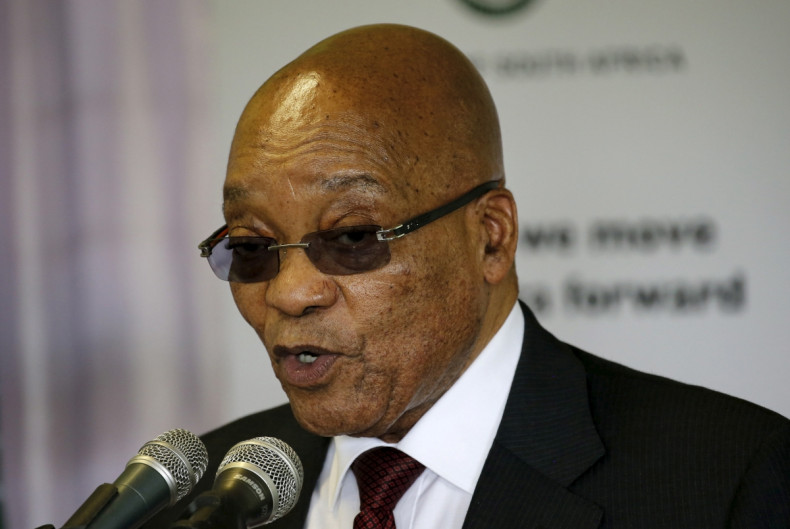 Pressure is mounting on South Africa's President Jacob Zuma due to his close ties with a wealthy Indian family accused of wielding excessive political influence in the African country. South African officials and public figures have been accusing the Gupta family of influencing political decisions days after two ministers alleged they were offered promotions by the Indian magnates.
Zola Tsotsi, former chairman of state power firm Eskom, told the Mail & Guardian newspaper he was allegedly forced to leave the company by the Guptas, who built a business empire in South Africa after emigrating from India in the 1990s. "Two months after the appointment they called me and said they will have me fired because I am not playing the game. I was forced to resign shortly after that," Tsotsi alleged.
Who are the Guptas?
In 1993, brothers Ajay, Atul and Rajesh – also known as "Tony" – left their home country in India's Uttar Pradesh state and emigrated to South Africa, where they set up the family business Sahara Computers.
The Guptas and the then vice-president Jacob Zuma met for the first time at the Sahara Estate in 2003. Zuma has often been accused of having close ties with the Guptas and allowing them to influence the country's political scene.
Some refer to the relationship between the president and the family as "Zupta" by merging the two surnames.
The scandal involving the family has been branded "Guptagate".
More about the Gupta family here
Meanwhile, the secretary-general of the ruling African National Congress (ANC), Gwede Mantashe, claimed the country might turn into a "Mafia state". He told Bloomberg: "We need to deal with this; it will degenerate into a Mafia state if this goes on. The fact we are talking about this so boldly now shows that things are going to change."
Some analysts believe Zuma, who has been urged by the opposition to resign, will lose the trust of influential members within the ANC following Mantashe's comments.
The latest accusations against the Guptas came days after deputy finance minister Mcebisi Jonas claimed he was offered the position of finance minister by the family. Earlier in March, Vytjie Mentor, former MP from the governing African National Congress (ANC), also alleged she was offered the position of minister of public enterprises by the Guptas.
Both the family and Zuma have denied the allegations. During a parliamentary session on 17 March, the president said: "I'm in charge of the government. There is no minister who was ever appointed by the Guptas."