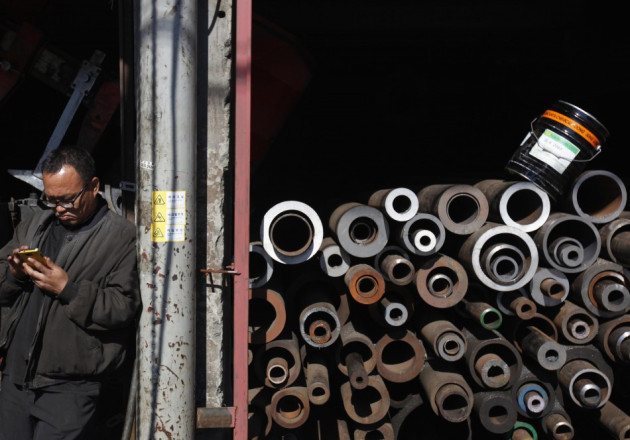 South Korea's economic growth has dropped to its slowest pace in almost three years during the period between July and September, as the slowing global economy impacted exports and domestic investments.
In a release, the Bank of Korea (BoK) said that the country's economy expanded 1.6 percent in the third quarter, compared to a year ago. It grew 2.3 percent in the previous quarter.
Compared to the previous quarter, the economy grew at a pace of 0.2 percent.
Exports fell to 2.6 percent from 3.2 percent in the previous quarter while capital investment slumped 6 percent. Private consumption grew 1.5 percent.
"Private consumption grew, while exports rebounded from declines in the previous quarter. But facilities investment continued to drop, weighing on the economic activity," said the BoK.
The central bank had cut its benchmark interest rate twice in the year, lowering it to 2.75 percent to bolster the economy. The government had also announced a $12.7bn stimulus package in September.
Earlier this month BoK cut its 2012 growth estimates to 2.4 percent, but added that the economy had bottomed out and will start to pick up in the coming months.
The latest GDP data could put pressure on the central bank to ease interest rates further, but analysts expect regulator to refrain from making further changes in the current year.
"The external risk for Korean growth remains a weaker-than-expected pickup in Chinese growth," Ronald Man at HSBC told the Financial Times.
"A strong rebound in Chinese activity will help lift Korean business confidence, given China buys almost a quarter of Korean exports and is Korea's largest export market."
Separate export data from the commerce ministry had shown that exports to China were showing signs of improvement, picking up 1.1 percent in September year-on-year although shipments to Europe and US dropped 5.1 percent and 0.4 percent.