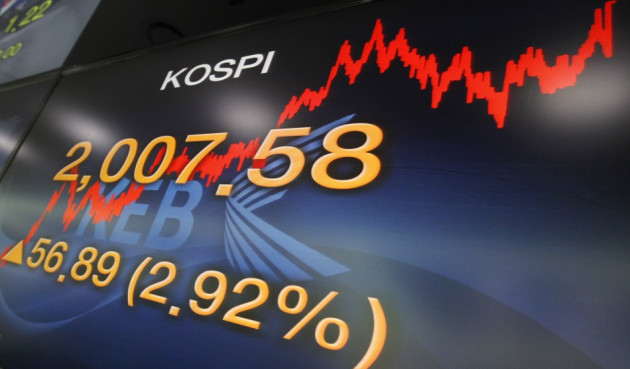 The International Monetary Fund has slashed its growth forecast for South Korea as the eurozone debt crisis is expected to continue to impact the country's economy.
In a report, the IMF forecast the country's growth to be at 3 percent this year, down from the prediction of 3.25 percent growth made in June.
Assistant director of the fund's Asia and Pacific Department Hoe Ee Khor said further downgrade is likely along with lower global growth forecasts in October.
"Weaknesses in the global economy, particularly the intensification of the euro-area crisis, have led to a widespread slowing of growth momentum," the IMF said in a statement.
"Growth is therefore expected to moderate, with a small negative output gap expected to remain for the rest of 2012."
The slowing demand in the eurozone has affected the country's economy, which is largely dependent on exports.
Shipments to China are also reported to have taken a hit as the world's second largest economy appears to be slowing down.
The Bank of Korea had recently eased its monetary policy following concerns of a weaker than expected economic situation.
Policy makers had announced a $5.2bn stimulus package and the central bank had followed it up with a 1.5tn won (£825m) injection into banks.
"The situation in the euro area will likely remain precarious until all policy action needed for a resolution of the crisis has been taken. While the direct exposure to Europe is not high, if weaknesses in Europe spill over to the US and China, the impact on Korea can be substantial," the IMF said.
The fund noted that South Korea would pick up slowly in the coming months and the "monetary policy normalisation" may begin in 2013.
It said the country could grow at 3.9 percent in the next year and that it is strong enough to handle any further risks to the economy.
"In the event of a significant downside scenario, the economy has sufficient policy space to respond, especially on the fiscal side," the IMF said.