South Korea military court punishes captain with 6 months jail term for having gay sex
Under the Military Criminal Act, a South Korean soldier is barred from committing 'sodomy' or 'other disgraceful conduct'.
As part of its major crackdown on homosexual soldiers, South Korea's military has ordered an army captain to six months in prison for allegedly having sex with a fellow male officer.
South Korea's military court also suspended the captain, whose identity has not been revealed, for a year for violating the Military Criminal Act, Seoul-based Yonhap news agency reported on Wednesday (24 May).
Under the current law, a soldier is barred from committing "sodomy" or "other disgraceful conduct", reports said. Anyone found falling foul of the law can face a jail term of up to two years.
"It is a bizarre clause that only has a perpetrator, without a victim," the Center for Military Human Rights Korea (CMHRK), a civic group, said.
It accused the army of tracking soldiers based on their sexual preferences. It said the two soldiers had consensual sex at a private place.
Rights groups condemned the military court's decision and called for its reversal.
"This unjust conviction should be immediately overturned," said Roseann Rife, East Asia research director at Amnesty International in a press release. "No one should be persecuted based on their sexual orientation, activity or gender identity alone. What counts is their service not their sexuality."
The captain will not appeal the ruling, Yonhap cited an unnamed official of the civic group as saying.
"The captain was fulfilling his military duty and was originally scheduled to be discharged in April," the official said. "If he appeals the ruling he will have to stay in the military without knowing when the legal battle will be finished."
South Korea's Army Chief of Staff Gen Jang Jun-gyu had ordered a crackdown on homosexual soldiers in April after a video of a male soldier having sex with another surfaced on social media, stirring controversy.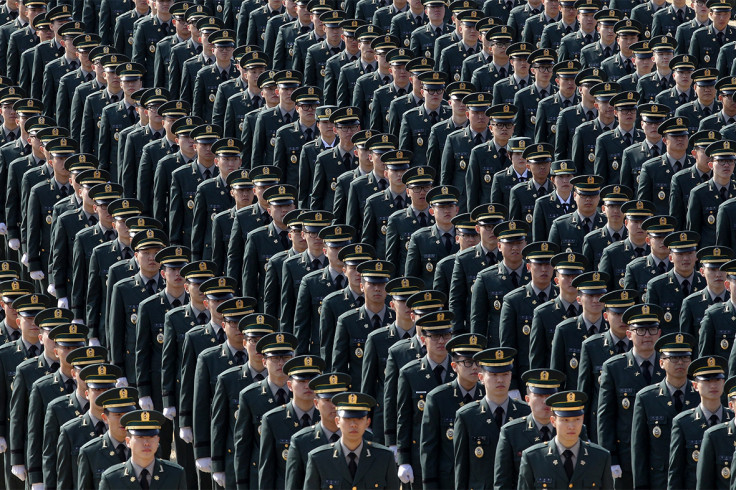 An investigation by the civic group earlier in April alleged that soldiers suspected of being homosexuals were coerced into outing other gay men. It also said that the South Korean army used dating apps to identify and arrest gay men within its ranks.
Up to 50 soldiers have apparently been featured on a list of homosexual individuals, the group added.
The army, however, denied all allegations.
© Copyright IBTimes 2023. All rights reserved.