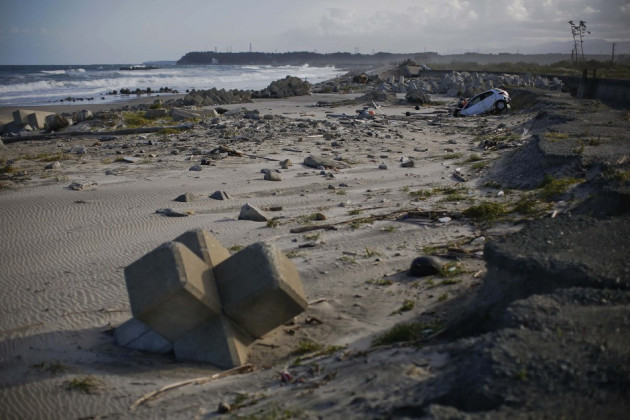 South Korea will be forced to increase imports of costly LNG as pressure over safety concerns forces the country to reduce its reliance on nuclear energy.
The Asian country depends on nuclear reactors for a third of its energy needs in cost terms.
A reduction in the use of nuclear energy could help alleviate public fears, but the country will be forced to import more LNG, the next best alternative, in order to meet its rising energy needs.
That would cost the economy tens of billions of dollars per year, resulting in higher energy prices in the country, according to reports by Reuters.
South Korea will likely use LNG as the alternative for nuclear, as it is cleaner than coal and has less safety issues. The country would require about 25 million extra tonnes of LNG by 2035, if it drafts a new power policy to reduce nuclear energy use.
More LNG imports are expected to cost the economy an additional $20bn (€14.5bn, £12.4bn) per year by 2035.
Fake Safety Certificates and Calls to Reduce Nuclear Power
A government working group suggested that the country should cut its reliance on nuclear power, following a corruption scandal in which officials issued fake safety certificates to nuclear power plants.
Authorities charged around 100 people including a former top state utility official for corruption and three of South Korea's 23 reactors, that were issued fake safety certificates, went offline.
The scandal raised public fears about the safety of nuclear reactors in the country, in line with the Fukushima disaster in Japan, which has shut down all of its 50 nuclear reactors after the 2011 earthquake and tsunami devastated the Fukushima nuclear plant.
Taking the public concerns into account, the Korean government said it will try to reduce its dependence on nuclear energy.
"If that's what the people want, we'll follow," said Shin Yong-min, director at the Ministry of Trade, Industry and Energy's energy resources policy department.
"The government will try reduce its dependence on nuclear power to a rational level."
The government is planning to reduce the portion of nuclear in total power generation to between 22% and 29% by 2035. The previous government was targeting a 41% share for nuclear energy by 2030.
In total, seven of the country's 23 nuclear reactors are not running at present. The South Korean Nuclear Safety and Security Commission (NSSC) recently decided to shut another nuclear power reactor to check the safety of a steam generator.
Two other reactors went offline for scheduled maintenance, while one had reached the end of its service life.