South Korea's acting leader Hwang Kyo-ahn rules himself out of presidential race
Hwang's decision not to contest has come as a blow for the conservative group of politicians in the country.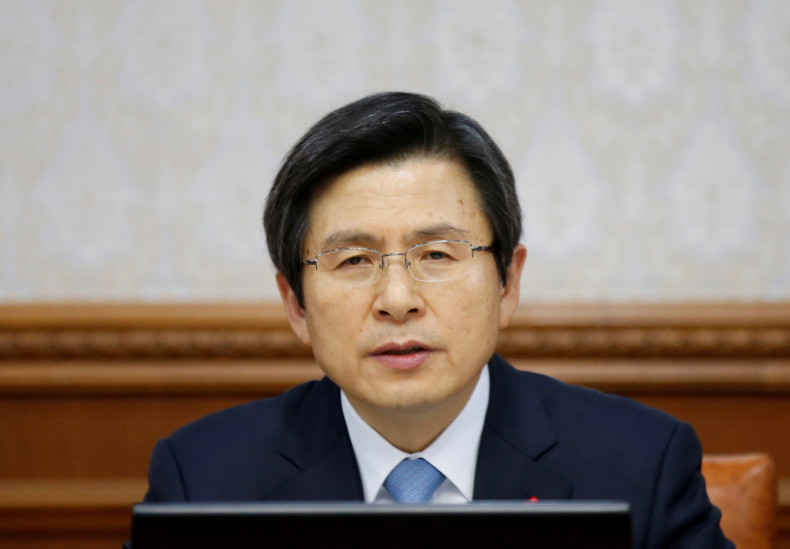 Hwang Kyo-ahn, South Korea's prime minister and interim president, has announced he will not be contesting in the upcoming presidential elections. This has come as a blow to the conservative group of politicians who were counting on him to take on liberal rivals as the impeachment of former leader Park Geun-hye has left a presidential vacuum in the country.
Hwang, however, added he would be present to oversee the elections and ensure they are conducted in a free and fair manner.
"To stabilise state affairs and fairly administer the presidential election, I've reached the judgment that it is inappropriate for me to run in the election. From now onwards, I would like to focus on the tremendous responsibility as the acting president," Hwang told a cabinet meeting on Wednesday, 15 March. The cabinet session also formally ratified the decision to hold the presidential election on 9 May.
Ever since Park was impeached by the country's parliament — a decision that was later upheld by the constitutional court recently — there has been speculation that Hwang will take over the mantle.
Hwang's decision is likely to benefit the liberal bloc's frontrunner, Moon Jae-in, former chief of the Democratic Party, who is now widely tipped to be elected as the next South Korean president.
Park's impeachment was the culmination of a months-long political crisis in South Korea that had started when the massive corruption scandal involving the impeached president broke out. Park, the first female president of the country, is accused of abusing power to help her confidante gain access to the government to further her business interests. She now faces a potential criminal prosecution.