Southampton assistant manager Eric Black says defender Virgil van Dijk ''may well have options'' to seek pastures new in the summer amid interest from Premier League leaders Chelsea and Liverpool.
Van Dijk, 25, impressed during the first half of the season for Claude Puel's side but has not featured for the Saints since 22 January, when he damaged his ankle against Leicester City.
The Holland international missed the EFL Cup final as a result and may well have played his last game for Southampton, but Black is still hoping to see the former Celtic star remain on the south coast beyond the summer.
"We'd love to see Virgil van Dijk stay. He's obviously the one everyone has been talking about [leaving]," Black told talkSPORT. "It would be wonderful [if he stayed], and would be a big step forward for Southampton if we could keep him. But he's one of the best centre-backs in the world, so he may well have options [to leave]."
Southampton boss Puel was confident over his side's chances of keeping Van Dijk from the clutches of Chelsea and Liverpool, who are both prepared to pay £50m for the esteemed defender's services.
Liverpool boss Jurgen Klopp is eager to strengthen his defence with question marks remaining over former Southampton centre-back Dejan Lovren, who recently signed a new long-term deal at Anfield, while Chelsea are looking to bolster their backline with John Terry set to leave and Kurt Zouma's future shrouded in uncertainty.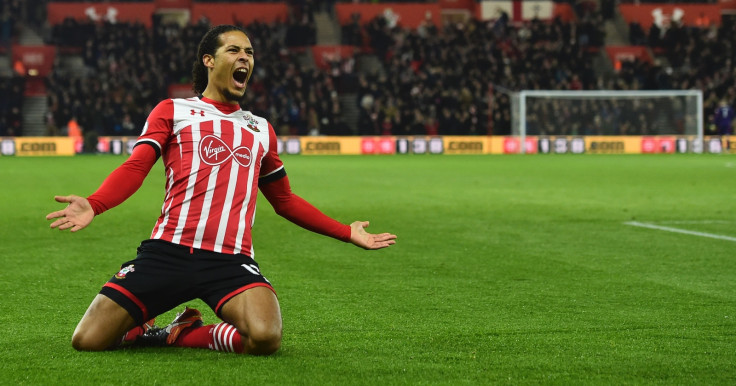 There is no surprise that the likes of Liverpool and Chelsea are interested in Van Dijk, who has flourished in the red and white of Southampton, and his prolonged injury absence has not put the Reds and Blues off of acquiring him in the summer.
Puel may be intent on keeping Van Dijk for next season, but the former Lyon boss will have to make do without at him as he takes his Southampton side to north London to face Arsenal on Wednesday evening.