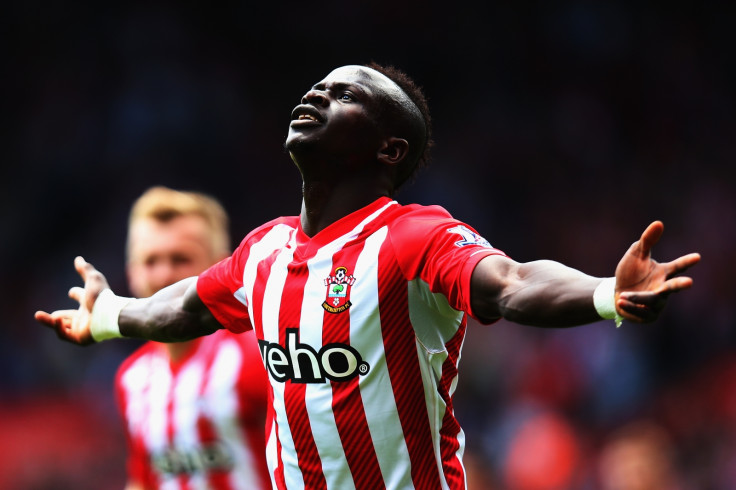 Southampton have sent a stark warning to Manchester United and Tottenham Hotspur after manager Ronald Koeman confirmed neither Sadio Mane or Victor Wanyama are for sale. Louis van Gaal has been linked with signing the Senegalese Mane while Spurs are leading the race for the Kenyan Wanyama.
Sky Sports understands that United have submitted a bid for Mane after missing out on bagging Pedro from Barcelona. The Mirror, meanwhile, has reported that Wanyama is ready to force through a move to White Hart Lane by turning down a new contract.
Having already allowed Morgan Schneiderlin to join United and Nathaniel Clyne to move to Liverpool, Southampton are unwilling to let further players leave the club this summer. Koeman, speaking after the goalless draw with Watford, has tried to ward off interest in the pair by claiming the club will not consider any offer.
"Listen, there is no bid for any player," he said, according to The Evening Standard. "Not for Wanyama, not for Sadio, not anyone," Koeman said. "We have to deal with rumours of the press and maybe somebody of Manchester - I don't know.
"There is no contact and no bid for nobody and we don't sell any more players. That is very clear in my opinion. I don't like [these rumours] because maybe players are thinking and they are not then focused on what they have to do."
"It is the worst situation for the smaller clubs because nobody talks about the best players of Manchester City, United or Chelsea, because they are in the best place to be. But teams like Southampton – they have to deal with this and that is not easy. It makes rumours and everyone is talking about it. We have to play and that is difficult. If they don't change the window from 1 September, we will always have these rumours."
While Berahino was left out by West Bromwich Albion for the visit of Chelsea amid rumours regarding his future, Koeman had no concerns over playing Mane and Wanyama despite the reports of United and Tottenham's interest, with both players starting the stalemate at Vicarage Road. "[I had no doubts], speculation doesn't make me change my team," Koeman added, according to BT Sport. "It is the feeling I have and the strategy we have as a club. Again, I say nobody is for sale. They are Southampton players. That goes for everyone. Not just Mane and Victor, everybody."