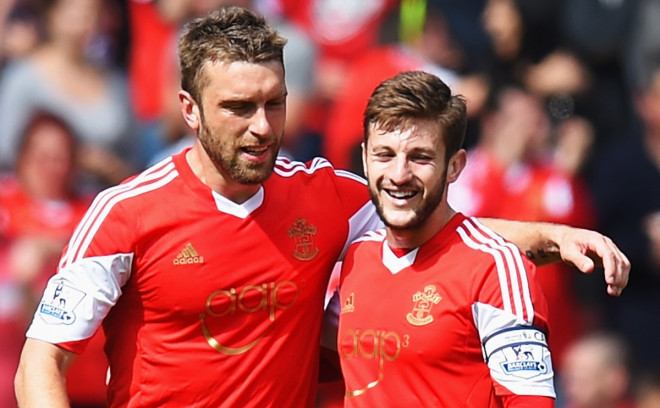 After a record-equalling best finish in the Premier League, you can't help but feel that Southampton's summer will be one of discontent rather than delight. As many as six of the individuals which inspired the club into the top half could be long gone by the start of the new season.
And coupled with Nicola Cortese's departure in January it distracts from a six months in which the blueprint at St Mary's has been much-heralded. Can one summer really undo all that good work? It at least threatens to.
Business so far
Mauricio Pochettino ended speculation over his future following Cortese's departure by resigning from his post at Saints and joining Tottenham Hotspur on a five-year deal. Though the Argentine might be followed out the exit door at the south coast club in the coming weeks the highest profile departures have come in the form of Guly do Prado and Lee Barnard. Restricting the losses further will be a challenge.
What they need
Amid the rumours regarding outgoing playing staff, the priority remains appointing a manager capable of picking up from where Pochettino left off. Feyenoord coach Ronald Koeman, ex-FC Basel boss Murat Yakin and departed Swansea City manager Michael Laudrup are the high-profile bookmakers' favourites. Though at the time of writing Southampton have lost none of the players which helped the club to eighth last season, spending the money they are expected to recoup wisely will be crucial.
Who could join
Naturally, the rumour-mill is not producing a plethora of names interested in a move to the sinking ship at St Mary's. Manchester City outcast Scott Sinclair has though been constantly linked with a switch to the south coast while Nice left-back Timothee Kolodziejczak is reportedly a target for a host of clubs including Southampton. Expect more names to come to the fore if and when departures occur.
Who could leave
Rickie Lambert is now expected to become the first player to leave Southampton this summer after strong reports suggesting Liverpool will sign the England international before the World Cup. Adam Lallana is the most likely individual to follow, with both Liverpool and Pochettino's new club Tottenham among the interested parties. Chelsea and Manchester United continue to duel for the right to make Luke Shaw their first summer addition also. Add those of the uncertain future of Champions League chasing midfielder Morgan Schneiderlin, and defensive trio Jose Fonte, Nathaniel Clyne and Dejan Lovren and it could be quite a summer of upheaval.
What the chairman has said
Chairman Ralph Krueger said: "First of all, it's very clear that we are in control. We are in control of all the player transfers. All the top players are under long term contracts.
"Any transfers that take place will be under our terms. We will decide the terms to potential transfers in and out of the club. We will involve the manager. That is important for everybody to know.
"That's why we have been able to not agree to any transfers to date, because we have control of the situation, and anybody who is saying anything else doesn't understand that we are in a strong position with the Saints."