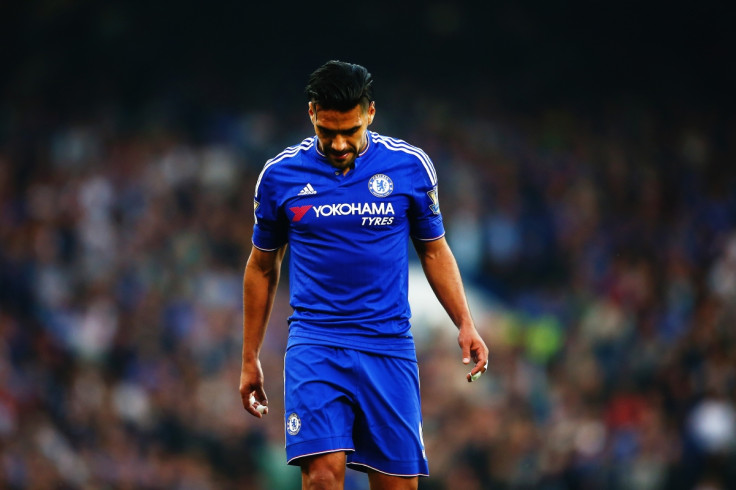 Chelsea's interim manager Guus Hiddink has revealed he cannot guarantee Radamel Falcao will play for the club ever again. The 30-year-old Colombian has been sidelined with a thigh injury since October, and the Dutchman does not know when, or if, he will return to first-team action for the Blues.
The striker is currently working his way towards full fitness. Falcao's loan deal at Chelsea expires in the summer and he is set to return to his parent club, Monaco.
Hiddink also revealed club captain John Terry will not be ready in time to play Southampton on 27 February, even though he is making a good recovery from his hamstring injury. "He will not be fit. He is still in treatment," Hiddink told a pre-match press conference, according to the club's official website.
"Every now and then he goes in the gym. He is doing exercises there and on the pitch but he is not fit."
Terry, 35, suffered a thigh injury in a Premier League game against Newcastle United earlier this month, and Hiddink does not wish to take any risks with the player. "We want to be careful with this kind of injury. When you have something in the tendon or in the hamstring then sometimes you think, as a player or manager, that it appears to be good, but you must be careful," he said.
"I am in favour of waiting two or three days more but it's not good to have a setback."
Meanwhile, the interim Chelsea boss also confirmed Alexandre Pato is moving closer to full fitness, but said this weekend's game against Southampton has come too soon for him. The Brazilian, who joined the club during the January transfer window, is yet to make his Chelsea debut.