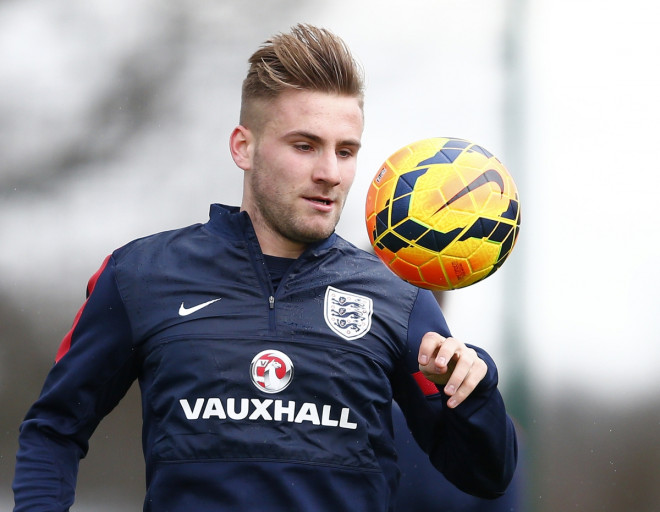 Southampton will not be forced into selling their most prized assets because of outstanding transfer fees they owe, despite persistent interest from Manchester United and Chelsea ahead of the summer transfer window.
The club's core of burgeoning English talent has been the foundation of another excellent season for Saints but their resolve to retaining the likes of Adam Lallana, Calum Chambers and Luke Shaw is likely be tested after a campaign where their young stars have thrust themselves into Roy Hodgson's World Cup plans.
Although no one at St Mary's has given an indication that they are looking to leave, the club's uncertain finances threaten to undermine their plans to build on their rapid progression.
While revenues rose from £22.9m in 2012 to £71.8m last season, mainly due to Premier League broadcasting income, Southampton's annual financial results for the year ending June 30 2013 posted a net loss of £7.1m with the club still owing £27m in additional transfer fees.
But new Southampton director Hans Hofstetter, who joined the club along with Ralph Krueger who replaced former chairman Nicola Cortese, insists the club will not have to sell in order to address their financial burdens.
"Whilst I perceive that we have inherited a difficult situation financially, there are now clear and structured plans in place to progress the club and avoid a similar situation from happening again," Hofstetter said in a statement.
Hofstetter and Krueger took their positions at St Mary's earlier this month faced with the formidable task of filling the void left by Cortese. The former Italian banker presided over the club's finances during their rise from League 1 back to the Premier League and was widely credited with restoring stability at the club after years of financial disarray.
Hofstetter insists the intention of the board is to continue that work while ensuring manager Mauricio Pochettino has the resources and assurances needed to continue building his side.
"Of course it's a burden, but it is a burden that has to be covered and will be covered," he said speaking to BBC Radio Solent. "When I came in from the outside I had different information, I was surprised but not disappointed. It is what it is and my culture is to look to the future and accept the past.
"The most important point is that we are in a position where we do not need to sell any players Mauricio (Pochettino) wants to keep. We have a very strong squad and we are still in a situation where we are free enough to act quickly if quick action is asked from us."