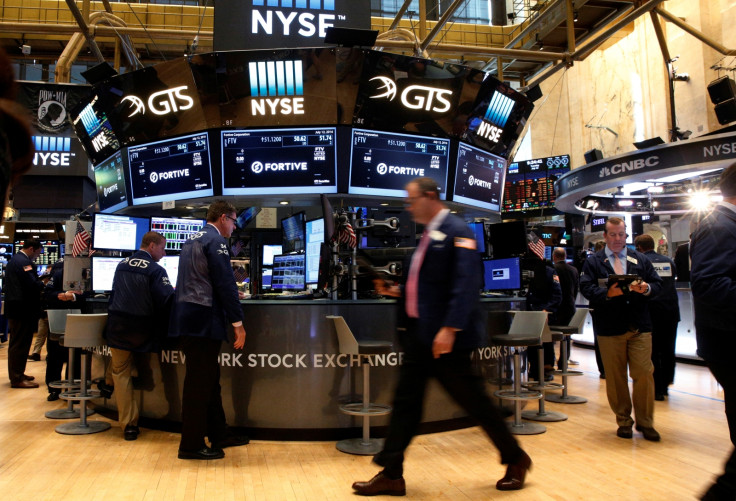 US stocks continued to rally on 12 July to finish at new record highs, as concerns over Brexit eased with the sharp rise in oil prices providing a boost. The Dow and S&P 500 reached fresh intraday records, a day after the S&P surpassed its previous record close on 11 July.
The Dow Jones Industrial Average jumped 120.74 points, or 0.7%, to settle at a record high of 18,347.67. The blue-chips gauge surpassed its previous record of 18,312.39 set on 19 May 2015 and briefly high an intraday high of 18,371.95. According to MarketWatch, gains were led by Goldman Sachs Group Inc and DuPont while Wal-Mart Stores Inc and Verizon Communications Inc were the biggest decliners.
The S&P 500 advanced 14.98 points, or 0.7%, to close at 2,152.14. The index surpassed its earlier record of 2,137.16 on 11 July. The energy sector led gains, with US crude oil climbing 4.6% at $46.80 (£35.34; €42.80). MarketWatch reported that three of the index's 10 main sectors closed in the red — utilities (-1.4%), consumer-staples (-0.5%) and telecom (-0.3%).
The Nasdaq Composite rose 34.18 points, or 0.7%, to settle at 5,022.82. Tuesday's (12 July) close was the tech-heavy index's first close in positive territory for the year with a gain of 0.3%.
"I think the fears of Brexit have subsided, but I think that's premature," Maris Ogg, president at Tower Bridge Advisors, told CNBC. "I'm glad the UK has gotten a new leader, ... but I don't think this will go away." Home Secretary Theresa May will become the new prime minister on 13 July, when current Prime Minister David Cameron officially steps down.
Meanwhile in Japan, following a decisive win by his coalition in Japan's upper chamber, Prime Minister Shinzo Abe ordered a new stimulus, CNBC reported. "In the short term, I think it's going to help, but in the long term, we'll see," JJ Kinahan, chief strategist at TD Ameritrade, said. "I feel like a lot of people are getting themselves into situations that they can't get out of."
US Treasury yields traded higher, with the 2-year yield near 0.68% and the 10-year yield by 1.52%. The US dollar index traded around 0.1% lower, with the euro near $1.106 and the pound sterling near $1.33.
Gold futures for August delivery dropped $21.30 (£16.09; €19.25) to $1,335.30 (£1,008.38; €1,207.00) an ounce.
Overseas, European and Asian stocks closed higher. In Europe, the European Stoxx 600 rose about 1% and the German DAX jumped 1.33%. In Asia, the Nikkei 225 climbed 2.46% and the Shanghai Composite rose 1.82%.