The French socialist government quickly set aside its qualms about the overreaching influence of international finance, and began wooing London's biggest companies hours afterthe UK's Brexit vote came in.
In the morning after Britain's June 23 decision to leave the European Union online ads saying "Welcome to the Paris Region" aimed at international banks were already running in the Financial Times and the Wall Street Journal.
Over the following days more than 4,000 letters were sent to international investors boasting of the benefits the wider Paris Île-de-France region. A team from Paris Europlace, which promotes French finance, plans to travel to the Square Mile to tempt firms across the channel.
This is a far cry from 2012 when François Hollande labelled the "world of finance" as his "true adversary" during his successful presidential campaign.
Following his election Hollande imposed a temporary 75% marginal income tax, which led then British Prime Minister David Cameron to promise to "roll out the red carpet" for French bankers. But now it is Paris that is bidding to seduce London's international firms.
French Prime Minister Manuel Valls earlier this month said: "We know that groups based in the City are thinking of leaving for Dublin, Amsterdam, Frankfurt and Paris. We are working on schemes that could allow us to improve our attractiveness. I'm especially thinking of taxation and expatriates' status."
A few days later the French government unveiled a list of incentives for companies considering Paris as a base, including an income tax break of up to 50% and the right to exclude foreign properties and assets from the calculation of wealth tax for eight years — up from five years currently.
The government added it would accelerate the building of international schools in the city, and speed up the development of its Paris Grand Express rapid transit train network.
But France also shows willingness to use sticks as well as carrots to lever business away from London.
Following the Brexit vote President Hollande said that London should not retain its key role as a clearing house for euro derivatives, in a business with a notional value of $1.4trn (£1.1trn, €1.3trn).
Hollande said: "There is no reason for Europe and still less the eurozone, to allow a country that is no longer a member of the European Union and has never been a member of the eurozone to continue operations in euros."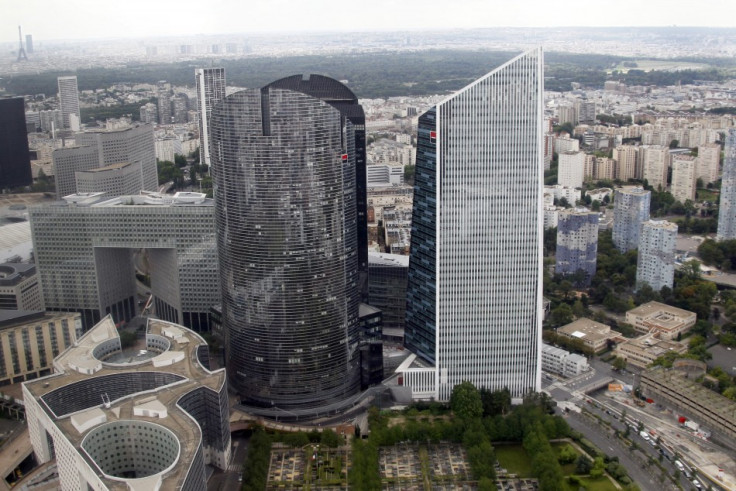 Paris, as one of the great cities of the world, has many business attractions. It has a large asset management industry a, sizeable Fintech sector, a health supply of competitively priced office space and a quality life few cities can rival. But the city would struggle to handle even a proportion of London's prime office capacity.
Paris holds 10.1m square meters of office space across its two key business districts, according to international property firm JLL. In comparison the City of London alone boasts 10.4m square meters of prime office space, while the Docklands and the West End, are together slightly larger the City.
Alex Colpaert, JLL's head of EMEA offices research, says: "Paris shows a somewhat similar picture to Frankfurt in terms of availability, with a relatively healthy supply of modern, grade A office space available in the key financial hubs."
But the city also has hurdles. It has corporate taxes of around a third of company profits, compared to the current 20% rate in the UK.
However, a spokeswoman for Paris Europlace told IBTimes the French government last week pledged to implement a "progressive reduction of tax on companies", without being able to give details.
France also has strict labour rules. Firing permanent employees usually requires negotiating large severance packages, and efforts to loosen labour laws have been met with union opposition.
Still, Paris thinks it has put together an appetising package of measures that is good enough to eat away at London's financial dominance.