Theresa May: Where does Britain's incoming prime minister stand on foreign policy?
May has never rebelled from the Conservative Party line on foreign affairs.
Britain may have been pre-occupied by Brexit over the past two weeks but when Theresa May takes over from David Cameron on Wednesday (13 July) she will inherit a country embroiled in military action in Iraq and Syria, facing an expansionist Russia and China and the possibility of hawkish new leadership in the White House by November.
Whether you agree with it or not, Cameron adopted a relatively active stance with regard to British policy towards the Middle East, embarking on a military intervention in Libya to help oust Muammir Gaddafi amidst the Arab Spring and more recently in Iraq and Syria to help combat the rise of Islamic State (Isis).
And without exception, his replacement – Theresa May – has backed his every move. May has never rebelled against the government line on foreign policy, voting in favour of military action in Iraq, Syria and Libya, as well as in 2010, when she voted in favour of the continued deployment of British troops in Afghanistan.
She backed Cameron in his unsuccessful bid to launch military action in Syria in August 2013 in response to the alleged use of chemical weapons by Syrian dictator Bashar al-Assad. As home secretary she has regularly spoken out about the risks of British foreign fighters returning from Syria and Iraq carrying out terrorist attacks.
Like most of her party, she also voted in favour of the invasion of Iraq in 2003.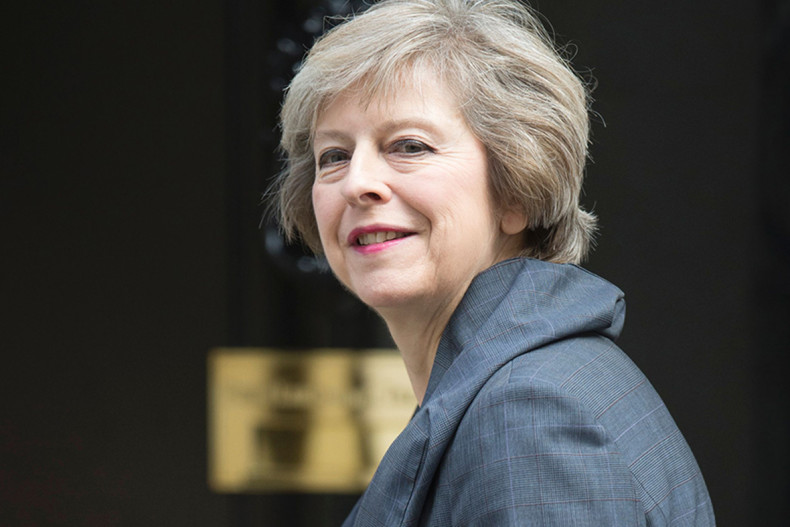 But May's loyalty to the Conservative Party line is not unique to foreign affairs. Since she was elected on 1 May 1997, she has rebelled only 19 times in 3,147 votes in the House of Commons – a record that while not unusual for a cabinet minister, is amongst the most faithful of any politician in the house.
In light of that, her adherence to the Cameron doctrine may be one of loyalty rather than conviction.
Indeed, some critics have suggested that foreign policy is not May's field. When Ken Clarke was caught on camera in the run up to the Conservative leadership election describing Britain's new leader as "a bloody difficult woman" he also suggested that Theresa May "doesn't know much about foreign affairs".
Others have taken a different view. Current foreign secretary Philip Hammond said: "Theresa May is the person best equipped to secure our nation's interests in these challenging times." It remains to be seen if Hammond, who has been in his position since 2014, will be retained by May in the reshuffle expected on Wednesday.
May will undoubtedly be immediately embroiled in Europe and on the course Britain will take in exiting the EU, which she has promised to carry out despite her own lobbying for Remain. As a result, policy outside the European arena could be left to the foreign secretary, whoever that ends up being.
"Ultimately she'll be so taken up with Europe that many other issues will simply have to take a back seat," said Michael Stephens, research fellow at Royal United Services Institute in Qatar.
"I'm not sure where that leaves Middle East policy but obviously our position vis-à-vis issues like Isis can't change. If anything, we'll probably look to ramp up capabilities in military terms to show the world we're still relevant."