The increasing amount of debris orbiting the Earth could pose a serious risk to future space missions, scientists have warned.
According to experts at the European Space Agency, more and more man-made debris is colliding with other objects in space and generating significant amounts of litter moving at high speeds.
The resultant "deadly cascade" surrounding the planet means that huge swathes of space will become inaccessible and render future space missions impossible.
The worst affected areas are orbits of 500-600 miles that pass over the poles. These regions contain debris from many of the 5,000 or so man-made satellites launched since the dawn of the space age.
A Chinese anti-satellite weapons test in 2007 is thought to have created some 3,000 items of space junk.
"If the current launch rate continues, then collisions will soon be 25 times higher than now," a spokesperson for the agency told The Times.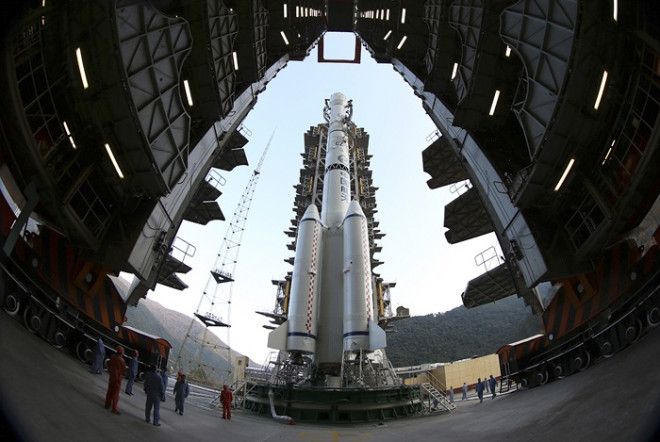 "This would make space flight in low-Earth orbits almost impossible. There are already 17,000 trackable objects larger than a coffee cup, which threaten working missions with a catastrophic collision. Even a 1cm nut could hit with the force of a hand grenade."
In an effort to tackle the problem, the space agency is designing a space probe to track down and destroy defunct satellites.
The e.DeOrbit probe would make use of a harpoon and a range of nets to trap stray satellites and drag them down until they burn up in the atmosphere.
"The only way to control the debris population across key low orbits is to remove large items such as derelict satellites and launcher upper stages," the agency said.
Experts believe that removing between five and 10 large satellites from space a year would be enough to prevent the cloud of debris from growing.
Richard Crowther, chief engineer at the UK Space Agency, said: "We must use space in a sustainable manner. If we continue to contaminate near-Earth space with orbital debris, this unique resource could be lost to future generations."