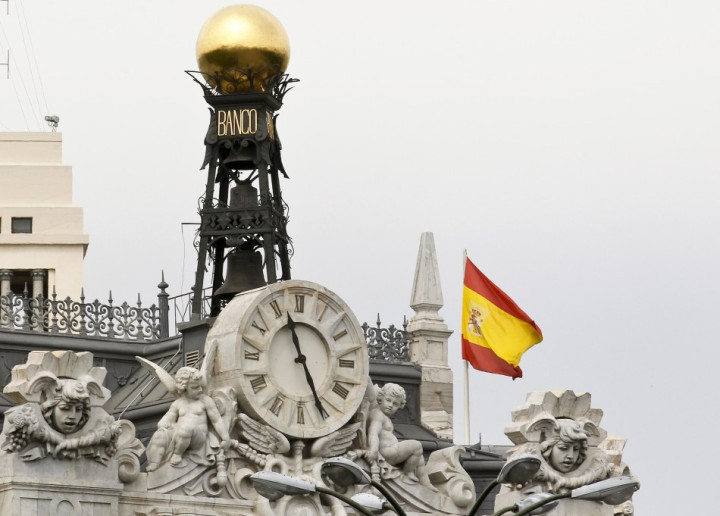 Spain is expected to formally request a European bailout for its ailing economy and banks, despite the country's economic minister denying any attempts at asking for aid this week.
According to a Reuters reporting, citing as many as five unnamed senior EU officials, Euro area finance ministers will hold a conference call Saturday to discuss Spain's request for an aid package and the so-called Eurogroup will issue a statement following the meeting.
A government spokesperson told Reuters that she was not aware of any impending annoucement and referred to Prime Minister Mariano Rajoy's statement Thursday in which he indicated a preference for awaiting the outcome of a government-ordered audit of the nation's banking sector.
The news comes swiftly after various agencies reported that the International Monetary Fund (IMF) will reveal that Spain will need at least €40bn worth of aid, in order to save its banks while also outlining how the country will need €90bn "clean up Spain's entire banking sector."
On 7 June, Fitch Ratings slashed Madrid's sovereign credit rating by three notches to BBB from A, and assigned a negative outlook to the rating, because of Spain's exposure to its banks' bad property loans and to contagion from Greece's debt crisis.
Fitch followed its assement with downgrades this morning for 11 of Spain's local and regional governments along with five public sector entities.
However, this is not a surprise considering other ratings agencies, such as Moody's cut the credit ratings of 16 Spanish banks and cut the debt rating on Santander UK, a subsidiary of the Spanish banking giant, in May this year.
Spain is currently at the crossroads for a bailout, as the country is scrambling for €80bn in cash to strengthen the banks' capital required to keep them afloat in case of severe market conditions.
Despite, the country successfully selling €2.07bn worth of bonds on 7 June, it still has a long way to go in finding capital.
The IMF report, along with an audit of the Spanish banking sector conducted by consulting firms Oliver Wyman and Roland Berger, will help determine the size of a bailout for Spanish lenders and is set to be published this month.