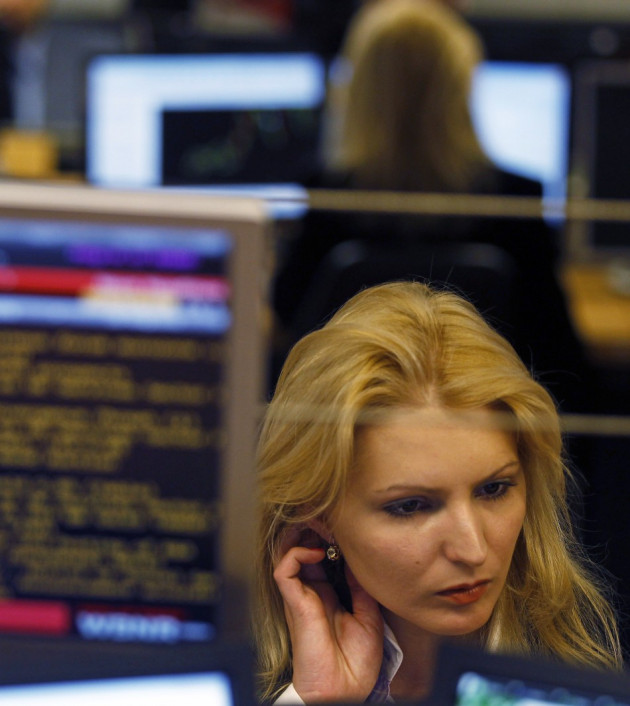 Spain sold just under €5bn in short-term bonds Tuesday but investor concern over the state of its beleaguered financial sector mitigated the pledge of support from the European Central Bank.
Investors asked for a 2.835 percent return on the €3.56bn in 12-month bills sold by Spain's Treasury, a 70 basis point improvement from the previous auction. Demand for the paper, however, was tepid, with investors bidding €2 for every €1 for sale - only slightly better than the August sale.
Spain also sold €1.02bn in 18-month bills at a yield of 3.07 percent, again at a lower yield than in prior sales but with weaker demand: only €3.6 was bid for every €1 on offer, compared to €4 at last month's auction.
The auction could have been complicated by data from the Bank of Spain, issued only minutes before, which showed bad debts in the country's banking sector rose to a record 9.86 percent of total portfolios. There is also increasing pressure on Prime Minister Mariano Rajoy to accept a full financial bailout from his European Union partners in order to gain access to the ECB's programme of unlimited bond purchases, which investors believe can reduce its borrowing costs and maintain debt market access.
"The announcement by the ECB was very bold on the one hand, but it will come to naught, nothing, unless Spain or Italy ask for EU/IMF endorsement of an economic programme," said Charles Dallara, the managing director of the Institute of International Finance, a banking lobby group, during a news conference in Beijing. "In the absence of a governmental negotiation of a reform programme that is endorsed by the European Commission, the massive potential support by the ECB will remain just potential and will not materialise," he said.
Event risk remains a major issue for Spain and investors still have many concerns to overcome before they are willing to ease borrowing costs back down to levels that reflect the country's investment-grade credit rating. Spain's benchmark 10-year bond yields rose past 6 percent on Tuesday after a weeks-long rally that slashed borrowing costs from around 7.5 percent to as low as 5.6 percent last week.
The results of Spain's months-long audit of its banking sector are due on 28 September, according to several media reports, with analysts speculating that the capital needs from the recently-arranged funding scheme from the European Union will likely top €60bn.
Tuesday's loan data from the BoS, which showed an increase of €960m increase in non-performing loans to €1.7bn in July, a record high. The figures could ignite concern that Spain's banks might need more than the anticipated figure to properly recapitalize and create an effect cushion against further property value declines. Last week the National Statistics Institute reported the sharpest quarterly fall in Spanish house prices - 14.4 percent - since at least 2007.
Moody's Investors Service will also complete its review of Spain's Baa3 debt rating, which sits just one notch above "junk" status at present. A cut below that threshold could precipitate a sharp rise in bond yields, as many institutional investors could be forced to sell securities after losing the investment-grade rating.
The larger issue of Spain's fiscal sovereignty, however, and whether it will seek formal financial assistance from the EU - a prerequisite for the ECB's proposal to purchase an unlimited amount of short-term bonds in order to reduce borrowing yields and maintain market access - remains paramount.
"If Spain does not submit to a conditionality, we will not buy its bonds," ECB policy maker Luc Coene, the head of the Belgian central bank, told an audience of investors at the European Economics and Financial Center in London Tuesday. "I don't think it will take long for Spanish spreads to rise (if they don't).
Speaking in London on Monday, France's Finance Minister Pierre Moscovici said he had no doubt that Spain's recent moves to tighten its fiscal purse and support its struggling regional governments would earn investor support.
"We are on the right track, both in Madrid and in Brussels," he said during a speech at the London School of Economics. "I don't know what the decision of the Spanish government will be, but I know we have all the tools necessary to intervene when a country is the victim of speculation."