Spanish Prime Minister Mariano Rajoy has called the deadly vehicular attack in Barcelona "jihadi terrorism". He cut short his vacation and headed to the region following the extremist attack.
At least 13 people have now been confirmed killed and 100 others left injured when a van ploughed into pedestrians on Las Ramblas on Thursday, 17 August. In total, two suspects were arrested and five others have been shot dead by the police in connection with the attack. Fifteen of the injured are said to be in a serious condition.
"I want to express the solidarity of Spain with the city of Barcelona, which today has been hit by the jihadist terrorism as before were hit other cities around the world," Rajoy told a televised address from Barcelona where he was accompanied by his deputy.
"Maximum coordination to arrest the attackers, reinforce security and attend to all those affected," he added.
Spain, being the world's third biggest tourist destination after France and the US, is frequented by foreign visitors and the Catalan city of Barcelona remains one of the most attractive spots.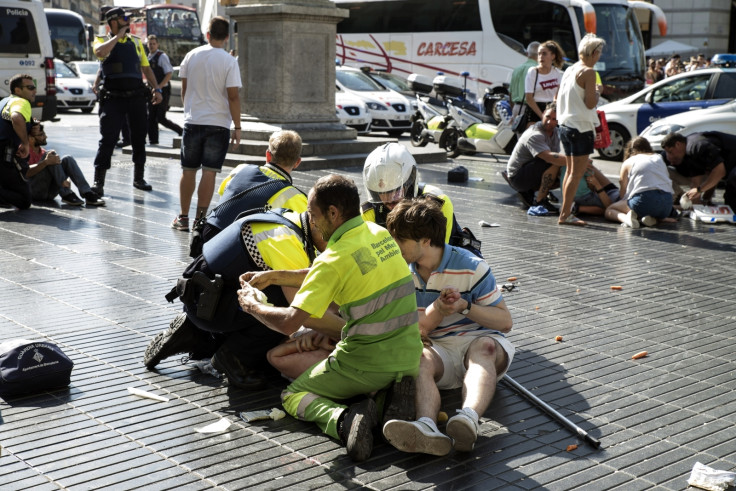 The European country is on the edge as police say an attempt to launch a second attack early on Friday in Cambrils, a coastal city located about 115km from Barcelona was thwarted.
"London, Brussels, Paris, and other European cities have suffered this experience. And today it has happened to Barcelona," Catalonia's regional president, Carles Puigdemont, told reporters.
The Islamic State's jihadist propaganda outlet, Amaq, has said the group's militants have carried out the onslaught. "The executors of the Barcelona attack were soldiers of the Islamic State," the Islamist magazine said, according to US-based monitoring group SITE.