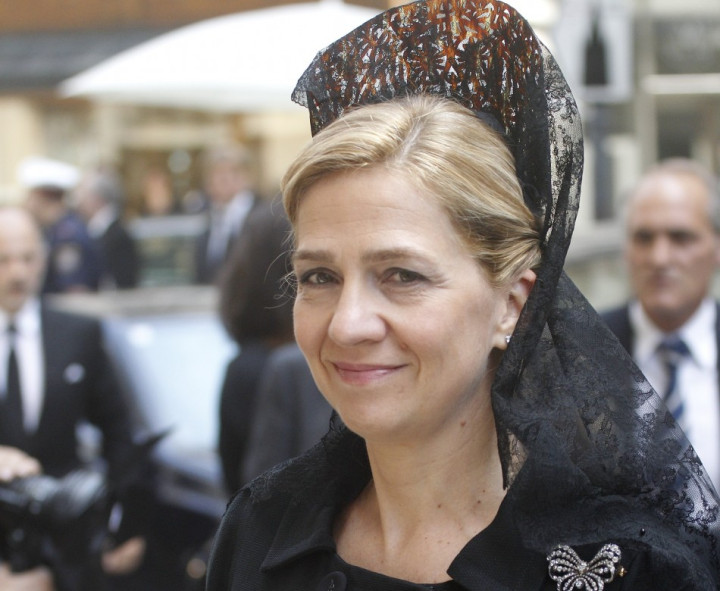 Spain's King Juan Carlos' youngest daughter, Princess Cristina, has been named as a suspect in a corruption case engulfing her husband Inaki Urdangarin.
The princess is to be called in for questioning at the end of April.
Urdangarin, the Duke of Palma, is the key figure in an investigation into misappropriation of public funds through an NGO he managed.
A former Olympic medal-winning champion, Urdangarin married Cristina in 1997. They have four children.
In 2004, he became president of the Noos Institute, a non-profit organisation which organised sporting and tourism events in the Balearic islands and Valencia.
But prosecutors discovered a financial black hole of millions of euros and alleged fraudulent activities that included the presentation of fictitious tax receipts.
The institute allegedly diverted public funds into a network of private companies owned by Urdangarin.
According to Publico newspaper, at least €3.2m out of €5m was passed from Noos to Urdangarin's private companies.
Urdangarin tried to distance his wife and the rest of the royal family from his business dealings during court interrogations. But his former partner, Diego Torres, provided the judge with emails that were subsequently leaked to the press.
They allegedly showed that Urdangarin regularly consulted his wife about the Noos Institute's affairs. Princess Cristina, who has kept a low profile since the scandal broke, works as the director of the social welfare programmes at La Caixa, a charitable foundation based in Barcelona.
"The deterioration in Princess Cristina's image has no turning back, at least for a long time," Emilio de Diego, a history professor at Madrid's Complutense University, told AFP.
"Princess Cristina has always been the wayward daughter of the family. Some of the monarch's mistakes [on] family matters began there - by tolerating that she work at a private firm like La Caixa and collect a salary without renouncing her status as a princess."