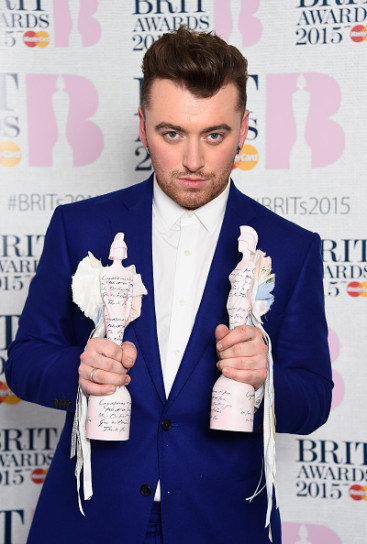 Sam Smith's theme tune for the forthcoming James Bond film may have received mixed reviews but that little detail has not stopped the singer's career going from strength to strength. The sales of his debut album have more than tripled on Amazon.co.uk since his Bond song Writing's On The Wall was released.
According to Bang Showbiz, In The Lonely Hour – originally released in May 2014 – is set to make a chart resurgence after spiking by more than 216% since Writing's On The Wall made music history by becoming the first Bond theme to top the UK charts. The soundtrack scooped combined chart sales and streams of 70,000 copies.
Adele's Skyfall and Duran Duran's View To A Kill, only managed the number two in the UK despite the former winning an Oscar, Grammy, Brit Award and a Golden Globe.
Meanwhile, Smith recently revealed plans to re-issue the album – which earned him two number one singles, two Brits and four Grammy Awards – with a selection of new tracks. Taking to Instagram, he told fans: "Ladies and Gents, Boys and Gals. I am so excited to announce my final surprise for you all. Here I give you In The Lonely Hour Drowning Shadows Edition - This is a present directly from me to my fans.
"This album, this journey has completely changed my life. So I have listened to all your wants and wishes and put some tracks on this album you all wanted originally. I also have a new song, and a special new cover for you all. This is my thank you to you all, and officially my final bow before my second album. I love you all unconditionally. (sic)"
Spectre will be released in UK cinemas on 26 October and sees Daniel Craig reprising the lead role. The film also stars Ben Whishaw, Monica Belucci, Lea Seydoux, Ralph Fiennes and Christoph Waltz.