This July marks 20 years since the release of the Spice Girls' first single Wannabe and if Mel B's Instagram posts are anything to go by, it won't be long until their new single is out. Despite the constant denial that no reunion is happening, it seems that some of the girls just couldn't wait any longer.
Mel B was joined by Emma Bunton and Geri Horner, nee Halliwell, in London's Play Deep Studios to write new material,The Mirror revealed today.
Given that it's been 16 years since the girls have produced anything new, this is extremely exciting. There is also a tour in the works for 2017, the only bad news being that the three girls will not be joined by the former Sporty and Posh − Melanie C and Victoria Beckham.
Another hint at confirmation of a reunion was music producer Eliot Kennedy tweeting some rather cryptic messages. Kennedy also worked on Spice World, so let us hope that history is repeating itself.
When it comes to the girl's inimitable style, it seems that fashion has followed the girls along the way and it couldn't be a better time to revive your Spice Girls look once more.
From slip dresses and socks, power dressing and platforms, SS'16 is the season of Spice and the trends that they were pushing through back in 1996 have become part of the runway of today.
From Gucci's maximalist explosion of detail, applique and candy colours, to the return of the jumpsuit and endless slip dresses layered playfully over T-shirts. If they wanted to, and could still fit into them, Scary, Baby and Ginger could just pull out their old wardrobe and jump on stage, although perhaps leave the Union Jack dress behind where it belongs.
Baby Spice − The socks, the platforms and the baby doll dresses are at the forefront of most SS'16 collections, with the likes of Valentino and Gucci really bringing that 1960s-style mini dress back in a big way. Perfect for a revival of Emma Bunton's classic look.
Ginger Spice − There was always a sultry edge to the way Ginger Spice dressed and she flaunted what she had in the best way. Dolce is a perfect option to bring back that overt sexuality, corsetry and skin-tight dressing, particularly when worn with Charlotte Olympia's incredible platforms. Don't forget the essential red lippy of course.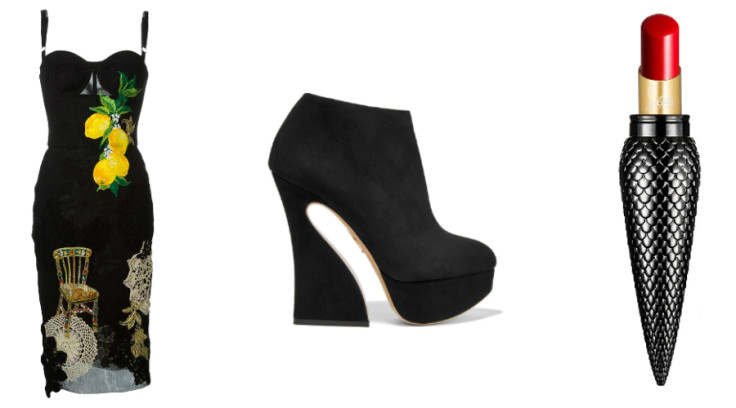 Scary Spice − Leopard-print was a shock statement when Scary used to wear it but nowadays it has become more of a neutral to add to any outfit, meaning that it is also everywhere. Zimmermann's printed jumpsuit is a perfect homage to 1990s style, as well as being really easy to wear. Stick on a choker and a pair of Mansur Gavriel's uber 1990s mules and you're done.