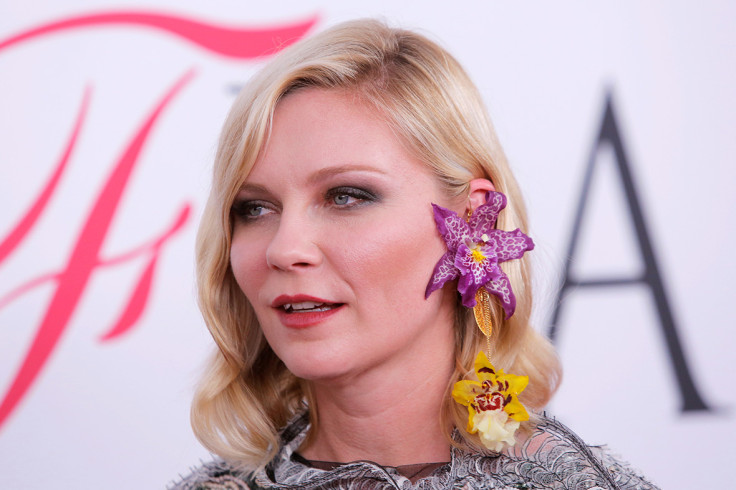 It's been over a decade since Kirsten Dunst last played Mary-Jane Watson in Sam Raimi's Spider-Man films, and two reboots later the actress says she is tired of filmmakers returning to the Peter Parker well.
Fans may recall that after Dunst got tired of upside-down kisses, Columbia Pictures rebooted the franchise with 2012's The Amazing Spider-Man starring Andrew Garfield and Emma Stone, was born.
Ahead of the release of this summer's hotly anticipated Spider-Man: Homecoming starring Tom Holland, Dunst, who played Tobey Maguire's love interest from 2002- 2007, slammed the latest retelling of the superhero favourite.
Revealing her disdain she told Marie Claire magazine that the reboots could not compete with the original films. "We made the best ones, so who cares? I'm like, 'You make it all you want, " she said. "They're just milking that cow for money. It's so obvious. You know what I mean?"
Dunst reiterated the comments previously made to Variety when asked about the forthcoming Marvel release, which also includes Robert Downey Jr. as Tony Stark/Iron Man. She said:"I don't care. Everyone likes our Spider-Man. C'mon, am I right or what? Listen, I'd rather be in the first ones than the new ones."
Her remarks are unlike to deter fans of the franchise, who couldn't hold back their excitement following the release of the latest trailer on 24 May. The clip offered a first look at Donald Glover's yet-to-be-confirmed character and also showed Michael Keaton at his villainous best-playing menacing Vulture, Spider-man's comic-book adversary.
One fan enthused: "If you had told me a year ago that one of the movies I would be anticipating the most was "Spider-Man" I would have laughed in your face. But now? Holy sh*t. I think Marvel has finally come up with the winning combination."
Spider-Man: Homecoming, which is directed by Jon Wattsy, is scheduled to be released in the UK on 5 July.