Can you name the four winners of this year's golf majors? Or three? How about two? One? The last one was only won on Sunday (31 July). There was a time not so long ago when anyone, not even a sports fan let alone a golf fan, could name the winner of at least one major. "Tiger Woods" they would say with the almost certainty that they would be right.
In his pomp, between 1997 and 2008, Woods won 14 major championships. The final day of big tournaments could even be described as boring, as, once the American was in front, there was no catching him. It seemed as if it was a formality that Woods would become the greatest golf player of all time – the only player ahead of him is Jack Nicklaus, who won 18 majors over a 24-year period.
But in the blink of an eye it was over. Admittedly Woods' collapse was more spectacular than most: exposed as a serial sex cheat, his ex-model wife threw him out of the family home in tabloid-sensational style and his golf game never recovered. The golfing phenomenon didn't play in any of this year's majors.
But while Woods was conquering all on the golf course he appeared to be so cool, calm and collected that none of us guessed at his hidden demons. He looked so unlike anyone who had bestrode the well-heeled world of golf before: dark-skinned, mixed-race, slim stature. He looked like an athlete rather than a golfer and his smile attracted those who had previously been oblivious to golf's charms.
He was a child prodigy who perfected every part of the game. Once he had become the best, he proceeded to crush all the opposition. Final rounds became parades. While some wondered whether this was bad for the game – and I'll admit to being one of those who found such golf tedious – he attracted more than he repelled.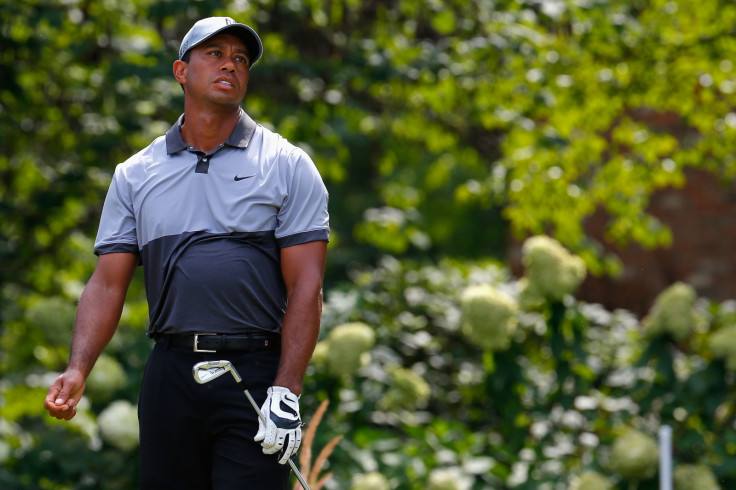 Americans love a winner and US TV ratings soared despite the non-competitive nature of the events he was winning. As major after major descended into a question of how big Tiger's winning margin would be, the crowds came flocking. "Get in the hole!" came the cry from the crowd every time Woods struck a golf ball, even if he was 500 yards from said hole.
For many of us sport is at its most enthralling when it is competitive. But Tiger took the game to another level and his near-perfect golf was the show. Eldrick Tont Woods, aka Tiger, has not won a major since his fall from grace. A small part of this is due to his age and declining fitness, but the scale and timing of the decline make it impossible to separate his personal disasters from his sporting fall. His aura of invincibility disappeared for himself and his opponents.
And now he has gone. Maybe there's one more major in him, but not enough juice to overhaul Nicklaus. And golf seems the poorer for it. Woods was golfing gold and now he is spent.
The early years of this century have seen other demi-gods bestriding their sports: not least tennis. Until very recently, men's golf featured three of the greatest players ever challenging for its majors: Roger Federer, Rafael Nadal and Novak Djokovic. The decline of the first two has been to the benefit of Djokovic and Andy Murray, a very good tennis player but not quite in that very highest class.
In the women's game there was a time when the Williams sisters, Serena and Venus, were swatting aside all-comers. Again, there was a time when yet another major final featuring sister vs sister seemed like some kind of sporting purgatory. And when Venus did not rise to quite the same levels, it was Serena showing us her excellence or competing against herself, her foibles, her body. The days of Williams vs Williams are almost gone and Serena can't go on forever.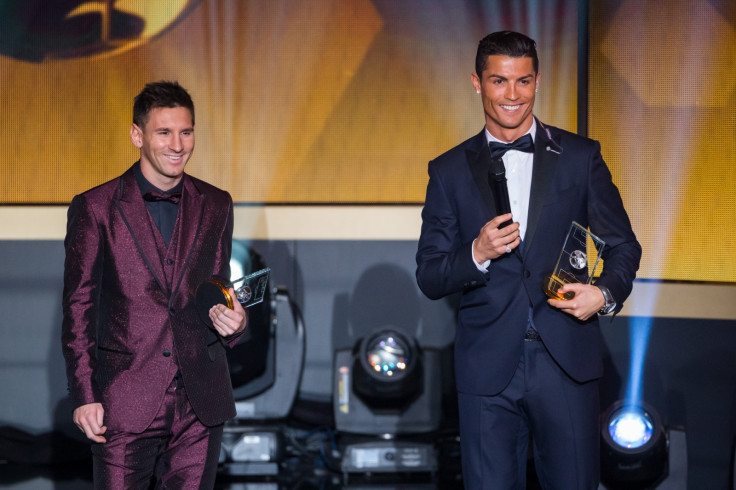 Enjoy such talent while we can for it will be gone too soon. Probably not as spectacularly swiftly as Woods', but possibly before we notice. Lionel Messi and Cristiano Ronaldo were so good so young and have been in their prime for so long that the passage of the years may have passed some of us by. The pair are now 29 and 31 and may not be dominant for quite so long as we imagine.
And for those still wondering, the winners of this year's golf majors were England's Danny Willett (Masters), Dustin Johnson (US Open), Henrik Stenson (The Open) and Jimmy Walker (US PGA). All four were winning their first major. Perhaps one of them will go on to become the sort of sporting giant who wins multiple titles and moves from the back to the front pages of newspapers around the world (for the right reasons). Or maybe the winner of Olympic golf – back at the Games for the first time since 1904 – will prove to be the next giant of the sport. Or perhaps not, for sporting genius like Tiger's doesn't come along very often.