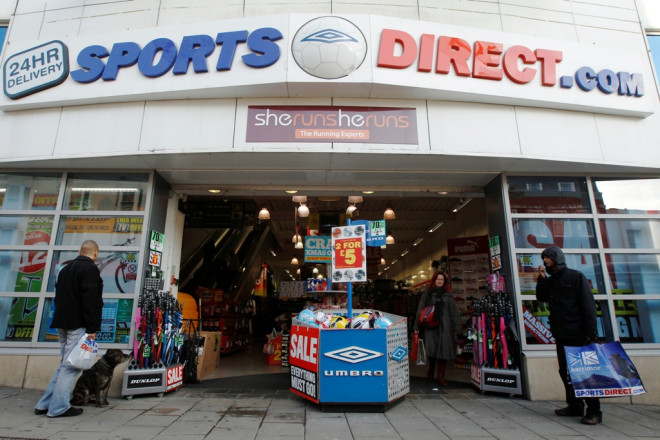 Sports Direct's share price plummeted by more than 10% after owner Mike Ashley decided to sell 25 million of his shares to Goldman Sachs.
The sportswear retailing group were left shocked by the news that Ashley had decided to sell a 7% stake in the company, which was worth over £220m (€267m, $368m).
It came only a few days after reports that the Newcastle United chairman was denied a £73m bonus by Sports Direct's other shareholders.
Shares in Sports Direct have more than doubled in the past year to reach an estimated worth of £5.3bn, but the shock sale has meant that they've reduced by 10.7% - cutting its market value by over £570m.
The news will come as a big blow to both Goldman Sachs and Mike Ashley.
Goldman Sachs because it was hoping to sell the shares at £8.50-£8.70 a share, but they are now worth £7.98 each.
And Ashley because he is still the majority shareholder, owning 57.7% of Sports Direct.
Ashley has also made headlines this week after purchasing an 11% share of House of Fraser in controversial circumstances.
It was reported on Friday that Chinese conglomerate Sanpower had purchased 89% of the British department store for £450m.
The deal between Ashley and Scottish retail tycoon Sir Tom Hunter, who sold the shares, allegedly ignored "proper procedures", and House of Fraser was threatening legal action against the pair.