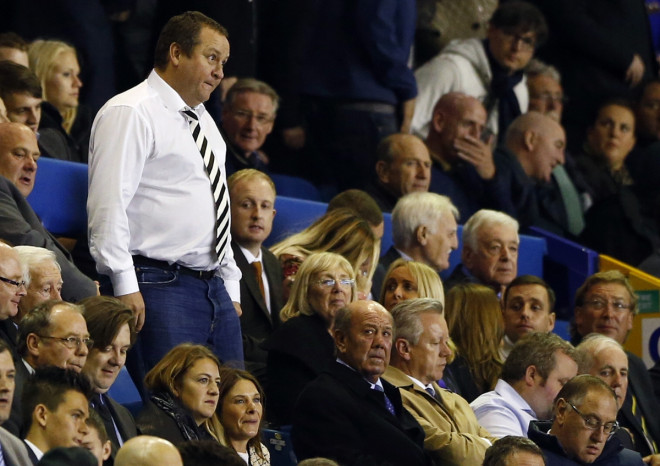 Newcastle United owner Mike Ashley is facing a legal battle over his purchase of an 11% stake in House of Fraser.
It was reported on Friday that Chinese conglomerate Sanpower had purchased 89% of the British department store for £450m (€544m, $746m).
Reports now suggest that Ashley, the 49-year-old who made his fortune as owner of Sports Direct, had purchased the remaining 11% stake in the store, but some are questioning the legitimacy of the deal.
The deal between Ashley and Scottish retail tycoon Sir Tom Hunter allegedly ignored "proper procedures", and House of Fraser is now threatening legal action against Hunter and Ashley.
House of Fraser said that pre-emption rights attached to the 11% share mean that Hunter should have offered the stake to House of Fraser's other investors, who include the Lloyds Banking Group and current chairman Don McCarthy.
A spokesman for the retailer said: "House of Fraser has noted the share sale by Sir Tom Hunter to Mike Ashley. We have sent legal letters to both parties, reminding them of the proper procedures to transfer shares, which have not been followed."
The company says that this transaction will have no impact on the sale to Sanpower.
Hunter says his lawyers have responded and that he and Ashley are "entirely comfortable with our position."
Ashley's period as owner of Newcastle has been dogged by controversy, most notably when Newcastle were relegated just two years after he took over.
Some Newcastle fans have even dubbed Ashley and his advisors the "cockney mafia". Their abuse forced him to put the club up for sale in 2009, but he found no potential buyers.
Ashley also made headlines earlier this month by missing out on a £73m share bonus after Sports Direct shareholders failed to back the proposal.