Just six years after founding Spotify, Daniel Ek, 29, is worth an estimated £190m and his music-streaming company is valued at £1.2bn despite only branching out to America last year, along with the hugely popular Facebook application.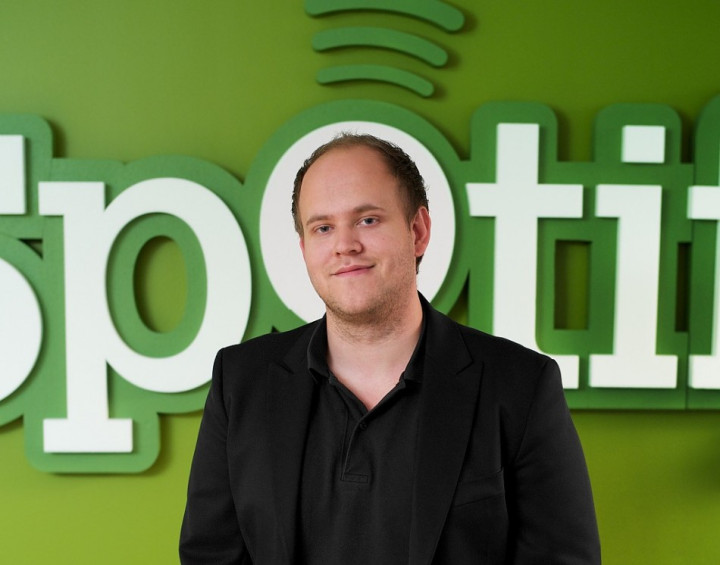 Daniel Ek, the founder of music-streaming service Spotify, is worth £190m and is ranked 10th on the Music Millionaires' Rich List compiled by the Sunday Times.
Ek, 29, is the highest new entry to the list and shares tenth place with David and Victoria Beckham and Rolling Stone Sir Mick Jagger.
The list is topped by Clive Calder, the founder of Jive Records, with an estimated worth of £1.35bn, with theatre producer Sir Cameron Mackintosh in second place at £725m and Sir Paul McCartney with £665m in third.
While Jagger, 68, has spent a lifetime reaching that £190m fortune, Ek has earned it all in just six years after founding Spotify in 2006 - the company is now worth £1.2bn.
Spotify is a Swedish company and has its main office in Stockholm, but Ek was included on the Britons-only rich list because he is partly based in London.
The music-streaming service now has 10 million registered users, three million of which pay for an ad-free and mobile service. Having launched in the US last year and announced a partnership with Facebook, Spotify has proved hugely successful - at least with customers.
Spotify came under fire recently when some artists claimed that they were not earning enough money from the service, which offers access to its catalogue of millions of songs for nothing, with advert-free memberships costing £4.99 and £9.99 per month.
Despite complaints that saw some 200 record labels leave the service, Spotify announced in December that it has paid out $150m to record labels in the last three years.
Ek said at the time that Spotify was adding 20,000 songs every day, and "it would take someone 100 years - literally a lifetime - to listen to all the music in the Spotify catalogue...We want music to be like water, available everywhere, available seamlessly."
In January Forbes magazine described Ek, who made his first million when he was 23, as "the most important man in music.