Spotify U.S. Launch: Will Americans Care?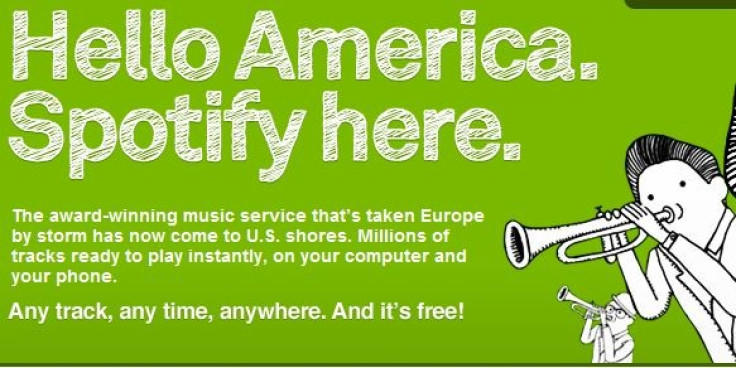 The online music streaming service Spotify today launches in the U.S. but will it be able to compete in the country's already crowded online music market?
The service is currently running as an invite only beta. The free version of the service will give account holders access to the service but will contain "occasional advertising". The paid versions will cost $4.99 for the Unlimited version and $9.99 for the premium.
Daniel Ek, founder and CEO of Spotify commented on the release:
"We believe that music is the most social thing there is and that's why we've built the best social features into Spotify for easy sharing and the ultimate in music discovery.
.
"Even if you aren't a total music freak, chances are you have a friend who is and whose taste you admire. I'm looking forward to connecting with some of you in Spotify and discovering some cool new tracks."
Despite this, the question is whether the service will be able to compete with the already popular iTunes and Zune services. Both of which have long-standing history in the country and command a significant, dedicated number of users.
In its opening statement Spotify showed it is not entirely unaware of the herculean challenge it faces in its new American venture. In its opening press release the company even took on an openly defensive tone writing:
"More than 10 million Europeans can't be wrong, surely? OK, so they are wrong when it comes to spelling 'favourite' and 'doughnut'. But they know a great music service when they see it."
Spotify may well find it difficult to turn American consumers around to the idea of paying for a database in its entirety, rather than buying the specific tracks or albums from a service they already know and trust.
Another problem may stem from the fact that the only free account the company is offering contains the same restrictions the company placed on European users earlier this year. This means that U.S. consumers will only be granted 20 hours of free streaming per month and will only be able to listen to a specific track five times.
Spotify has insisted on numerous occasions that the cuts didn't damage its number of users, pointing out that of its ten million account holders 1.6 million are paying subscribers. It has also been rapidly expanding its already sizable 15-million-strong music library, being in serious negotiations with a number of the world's top record companies.
But, as many critics have pointed out, Spotify may struggle to repeat this success in America.
It has been theorised that the only reason Spotify was able to boast such a good retention and adequate paid account conversion rate was due to the fact that by the time it implemented the cuts it had already become a household name.
This in turn has made many question whether Spotify be able to repeat its success with its diminished free offering.
© Copyright IBTimes 2023. All rights reserved.