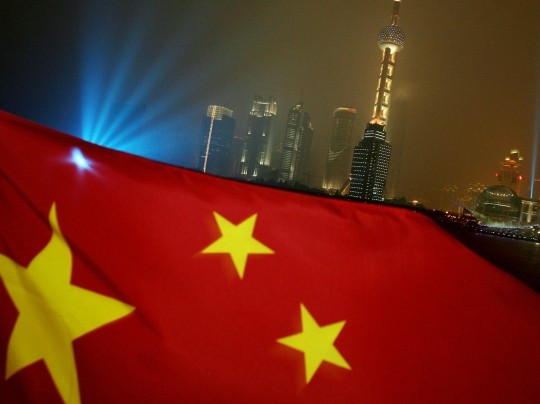 When reports surfaced China had overtaken the US in 2010 to become the world's largest oil consumer, the country's importance in dictating a large part of oil market fundamentals ramped up.
BP contested the general consensus of data firms and revealed that for the first time that year, China had overtaken the US as the rebound in the global economy drove consumption higher.
China's GDP growth has been admired for a number of years, even through the global economic crisis. However, after initially registering an average real GDP figure of 9.2 percent in 2011, according to the International Monetary Fund (IMF), it dropped to 7.8 percent in the first-half of 2012.
Subsequently, market participants said that as economic growth continues to slow in 2012 due to the global economic crisis unfolding further, industrial production and exports will decrease and governmental attempts to curb economic inflation and excessive investment in some markets may hurt its demand for oil.
Over the last 20 years, in oil and other energy and commodities markets, China has shifted from largest exporter to largest importer.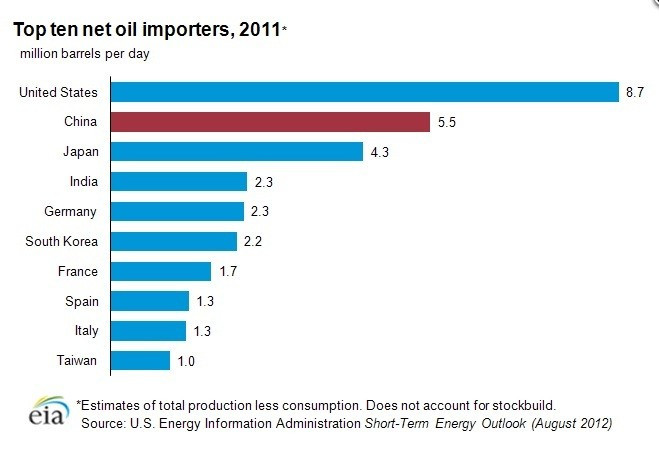 According to the International Energy Agency (IEA), China is now the world's second-largest oil consumer behind the US. The country had been a net oil exporter until the early 1990s but had become the world's second-largest net importer of oil by 2009.
China's oil consumption growth accounted for half of the world's oil consumption growth in 2011.
Tides changing for China's oil influence?
As the most-populated country on the planet, China's energy demands will always remain significantly high, but with the frictions in the wider global economy and the country's slowing GDP growth, market participants say that demand could slow as well.
Economists remark that, in tandem with GDP growth slowing, demand from China has waned.
However, one of the important components of the data to note is that while the government is looking to curb inflation and deliberately slow growth, in order to focus on investment spending, the country is ploughing cash into building subways and other public works, which in turn will need the necessary energy to manufacture infrastructure.
Last month, HSBC revealed a preliminary version of its monthly China purchasing managers' index, which rose to a three-month high of 49.1.
The number is still a strong improvement from September's 47.9, even though it is below the 50-point level that indicates a contraction in manufacturing.
A Danske Bank analyst note said the improving index "suggests that the Chinese economy is bottoming out and is poised to recover moderately in the coming months as long as global demand does not weaken further".
Meanwhile, Mingchun Sun, chief economist, Asia, ex-Japan, and Chi Sun, economist, Asia, ex-Japan, at Daiwa say: "China's GDP data for the third quarter confirmed our long-held view that its economy hit its trough at the start of the year and has subsequently been moving further away from a hard landing rather than getting closer to it.
"We expect GDP growth to rise further in Q412 to 2.3 percent quarter-on-quarter, which would translate into 8.2 percent year-on-year. So we should see continued improvements in monthly economic indicators such as the PMIs, fixed asset investment, industrial production, and retail sales," they add.
"We expect a generally positive policy environment before and during the 18th Party Congress. Flow about potential structural reforms after the leadership change should boost investor confidence in the long-run outlook."
Dependence on imports will not end
With positive sentiment dominating China's GDP growth outlook, the oil supply and demand fundamentals also remain robust.
At the end of October, China's State Council Information Office released a White Paper on China's energy policy highlighting how China's dependence on foreign energy has been increasing in recent years.
The EIA also highlighted China dependence on imports [Fig. 2]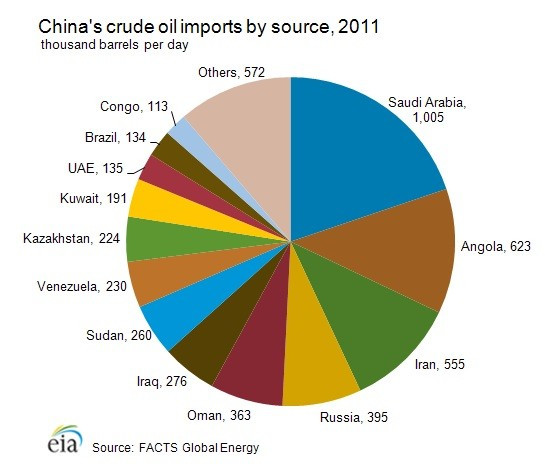 Data shows that China's oil consumption has also risen in tandem, from 32 percent in 2000 to 57 percent this year, despite easing slightly last year.
China needs oil and the EIA estimated that China's oil consumption will continue to grow during 2012 and 2013 at a moderate pace. It notes that even if anticipated, oil growth reaches just 0.8 million barrels per day between 2011 and 2013, this would represent 64 percent of projected world oil demand growth.
The EIA says that China's largest oilfields are mature and production has peaked, meaning dependence on imports will continue to be a major part of China's long-term oil demands.
China holds 20.4 billion barrels of proven oil reserves as of January 2012, which is up over 4 billion barrels from three years ago and the highest in the Asia-Pacific region, according to Oil & Gas Journal (OGJ). China has been largely focused on developing previously untapped reserves but it would take years of development and production to bring barrels to market.
Over the longer term, EIA predicts a flatter incline for China's production, reaching 4.7 million barrels per day by 2035.
For more on the oil markets, check out the IBTimes UK special oil market price report in December.