Spying on Moscow: Drone photography of the Russian capital
Russian photographer Denis Esakov presents Moscow from a different perspective – from above.
Russian photographer Denis Esakov presents a side of Moscow not usually seen – from above. He has used a drone-mounted camera to photograph the Russian capital's 'fifth facade', revealing surprising architectural design details such as the five-pointed star design of the Red Army Theatre.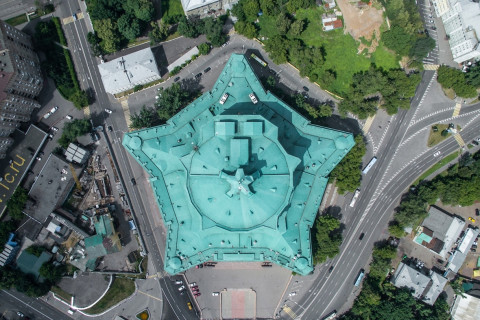 His aerial images, which are published in the book Spying on Moscow: A Winged Guide to Architecture, trace the development of Moscow's architecture through 70 architecturally-important buildings constructed over a 100-year period. At street level, Moscow's Stalinist skyscrapers and constructivist apartment complexes can appear cold and forbidding, but by taking to the air, we see their often innovative arrangements, incorporating symbolism and green space.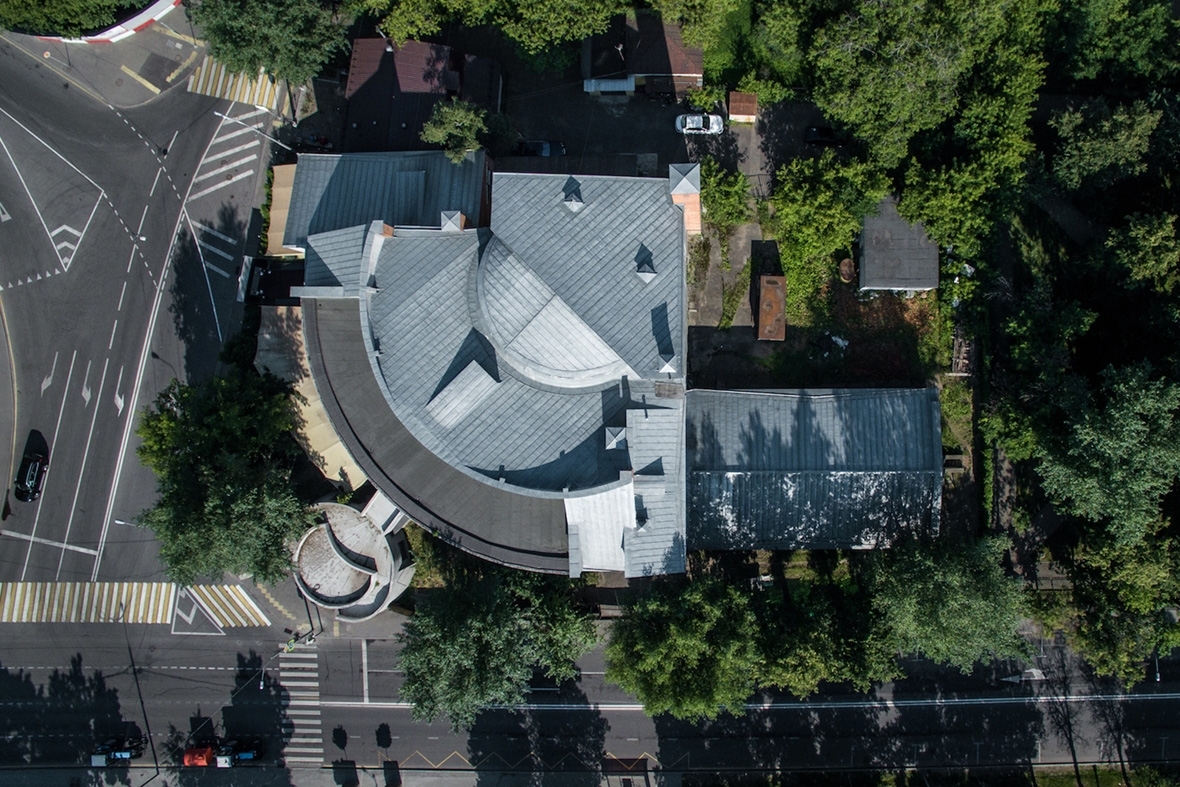 Moscow's skyline has undergone huge changes since the fall of the Soviet Union. Some of the tallest buildings in Europe are clustered together in a development colloquially known as Moscow City. The Russian capital is also home to a few innovative projects by internationally renowned British architects such as Zaha Hadid and David Adjaye.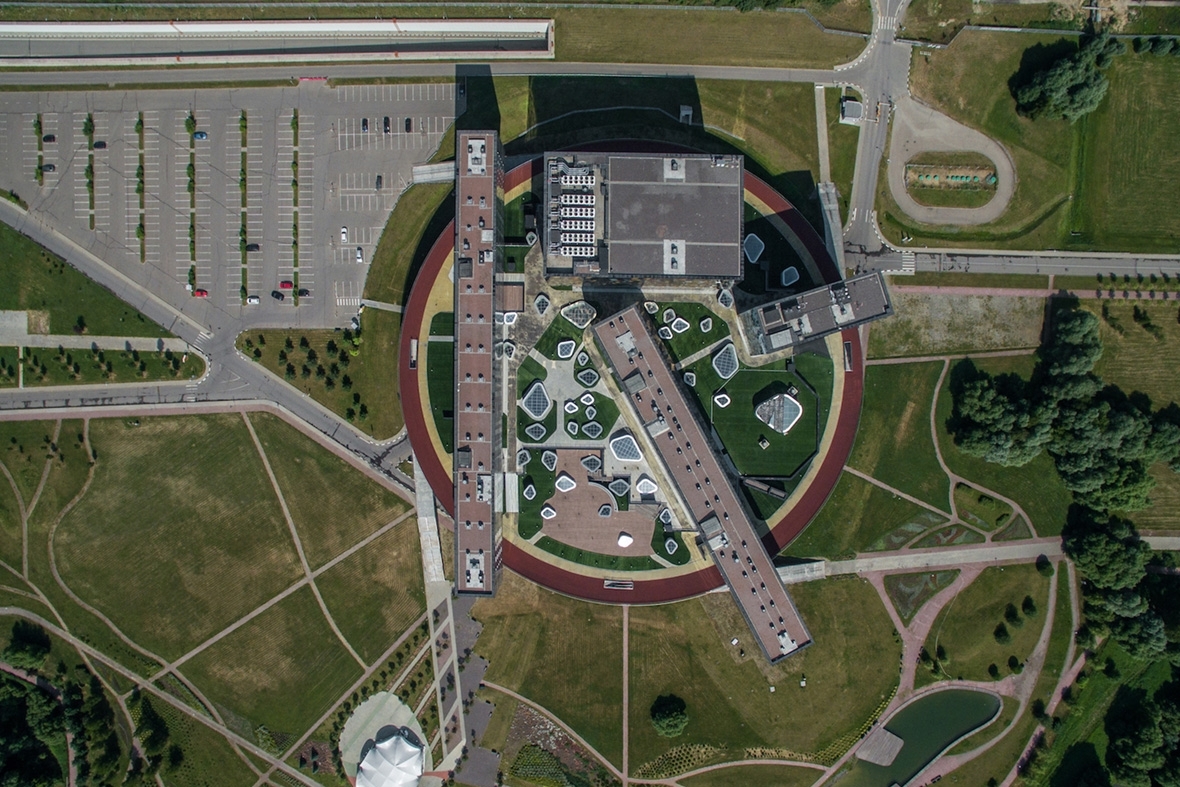 Esakov's photos enable us not just to see buildings from above, but also to understand how these buildings fit into – and organise – the urban landscape. His book opens up new perspectives, for even Moscow connoisseurs.
Spying on Moscow, A Winged Guide to Architecture, is available from DOM Publishers at €28 (£25.75).