Think of a bus stop, and you probably picture a sterile, functional shelter, perhaps covered in advertising. In the former Soviet Union, however, bus stops were often an excuse for designers to try out their most outlandish ideas. Domes, pyramids, tiled shells, concrete crowns... the variety is astonishing.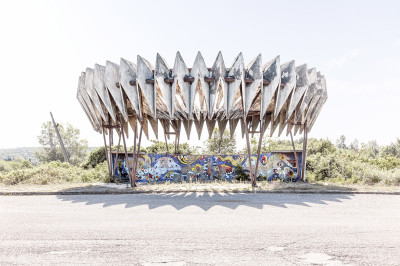 Canadian photographer Christopher Herwig first discovered the unusual architecture of Soviet-era bus stops in 2002, when he cycled from London to St Petersburg. To keep his mind occupied on this epic bike ride, he set himself the task of taking a photo every hour. When he reached the the Baltics, he began to notice these strange structures on the side of the road, often in the middle of nowhere. The further he cycled, the more widespread the bus stops became.
"Some were totally mad," Herwig says. "It seemed like each had its own completely unique personality. What makes them mind-blowing is they were created behind the iron curtain during the Soviet Union, where we would have expected these one-form, cookie-cutter, one-bus-stop-for-everyone functional designs. Instead there are thousands of really creative bus stops throughout the former Soviet Union - a rare glimpse into the creative minds of the time."
Their design often drew on local traditions and materials. Kazakh bus shelters feature elements of horsemanship and falconry, while Ukrainian shelters are decorated with colourful mosaics. In Kyrgyzstan some are shaped like the traditional kalpak hat, while others look like yurts. Roadsides in Estonian forests are dotted with angular shelters made from the local timber. Most outlandish of all are the Gaudi-esque ceramic confections in the disputed region of Abkhazia, where former Soviet leaders once took their beach holidays.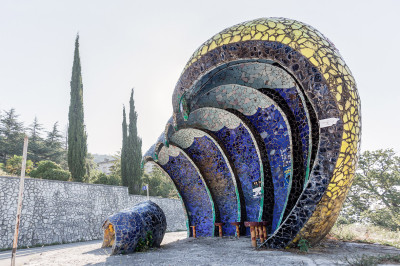 "Often the bus stops weren't even that functional as bus stops - they were just beautiful public art," Herwig says.
Herwig soon became obsessed with them. He has covered more than 30,000 km by car, bike, bus and taxi in 14 former Soviet countries to document them. His book, Soviet Bus Stops, features more than 150 of these peculiar structures, in Kazakhstan, Turkmenistan, Uzbekistan, Kyrgyzstan, Tajikistan, Ukraine, Moldova, Armenia, Abkhazia, Georgia, Lithuania, Latvia, Estonia and Belarus.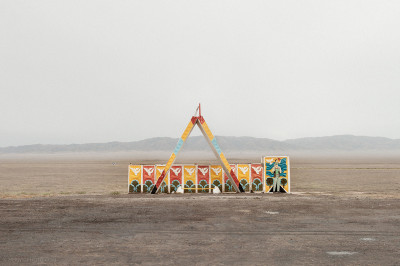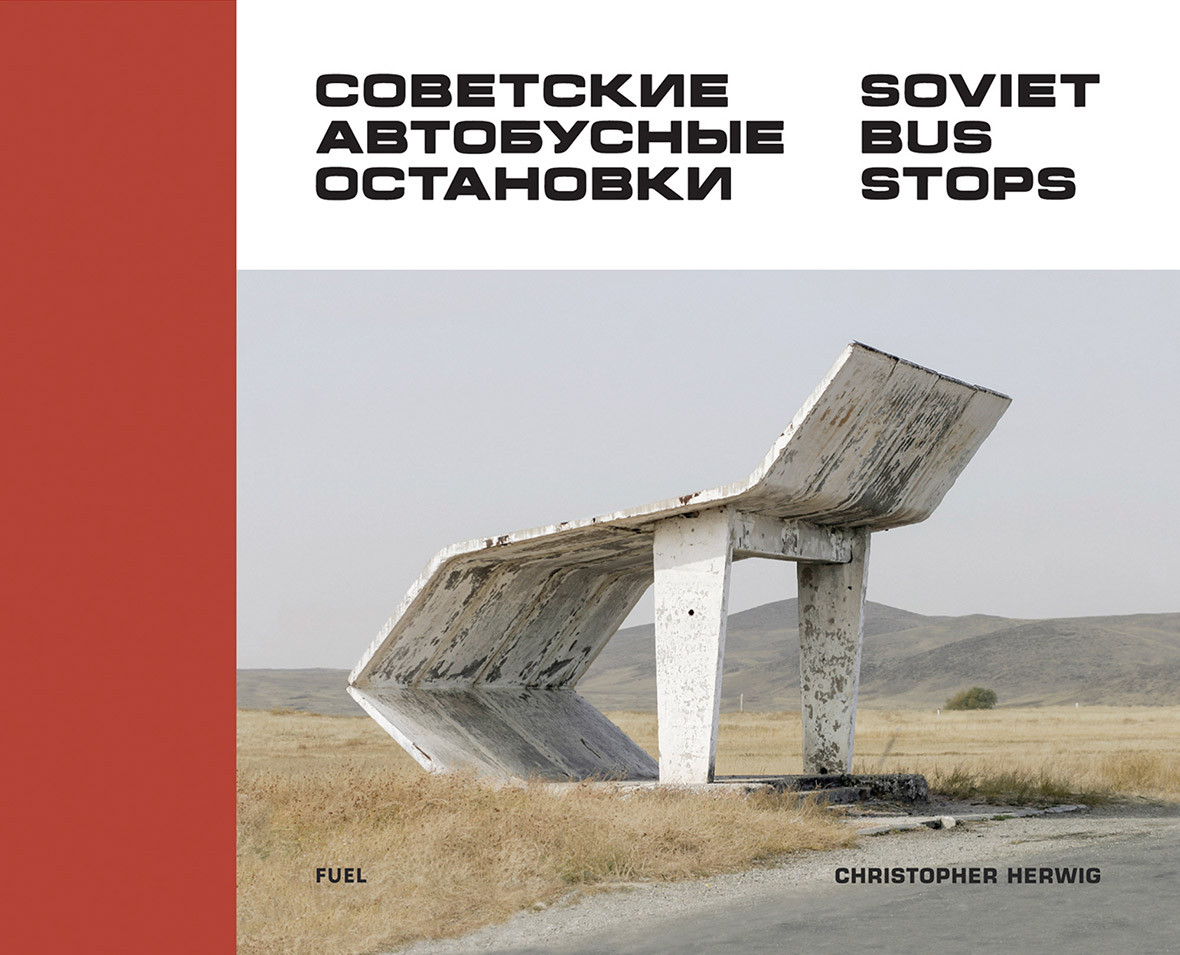 Soviet Bus Stops by Christopher Herwig is published on 15 September and is available online from Fuel Publishing and Amazon. Many of these bus stops may soon be gone forever. This book helps to immortalise them.