Sri Lanka Landslide: Authorities Intensify Rescue Measures as Hopes Fade for Survivors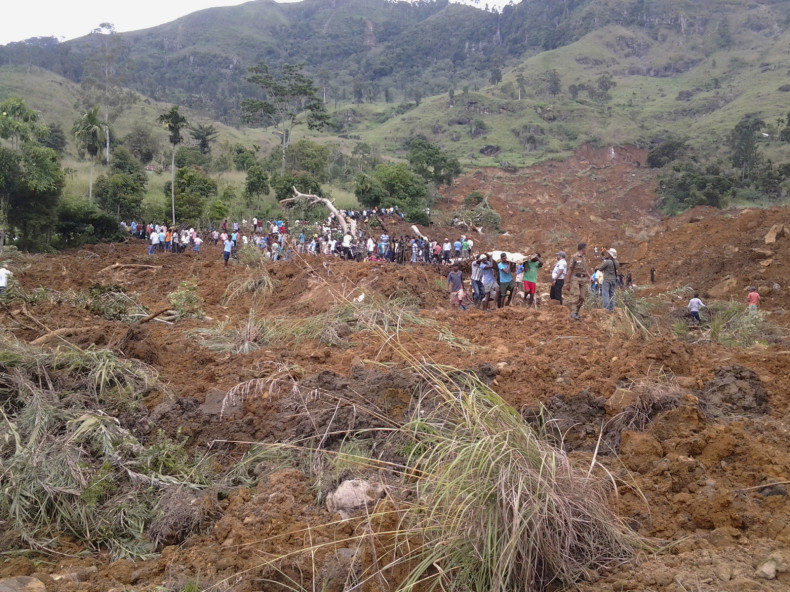 Sri Lankan authorities are intensifying emergency measures to rescue the landslide victims by drafting in more troops but hopes for survivors continue to fade.
Though the exact toll remains unclear, anywhere between 150 and 300 people are feared dead by the mudslide triggered by torrential rain in the Koslandawatta-Meeriyabedda estate areas of Haldummulla Divisional Secretariat in Badulla district, located about 200km east of capital Colombo.
The official death toll so far stands at 150, according to the Disaster Management Minister Mahinda Amaraweera. Recovering buried dead bodies is likely to take several days, say officials. Dozens of houses and residential facilities have also been destroyed.
Helicopters have also been deployed as part of the rescue operation.
More than 500 army personnel have been mobilised to carry out rescue operations along with heavy machinery. This is besides the scores of police officers and other emergency officials in the area.
As the heavy monsoon rains continue to lash the region hampering the rescue operation, authorities have also warned of more such landslides.
Amaraweera said the villagers paid no heed to the earlier warnings of government authorities who had cautioned against just such a tragedy.
India has also offered assistance to deal with the disaster. Indian High Commissioner YK Sinha had spoken to Sri Lankan External Affairs (Foreign Minister) GL Peiris over the tragedy.
The UN humanitarian arm is also on standby if Sri Lanka seeks support.
"OCHA [Office of the Coordination of Humanitarian Affairs] is in close contact with this Centre and stands ready to support as requested," Stephane Dujarric, spokesperson for Secretary-General Ban Ki-moon told a press conference.