Russia: Stalin Buses, Soviet Tanks and Military Parades Swamp 'Stalingrad' for Victory Celebration
Volgograd renamed Stalingrad to celebrate key WWII battle against Nazis in 1943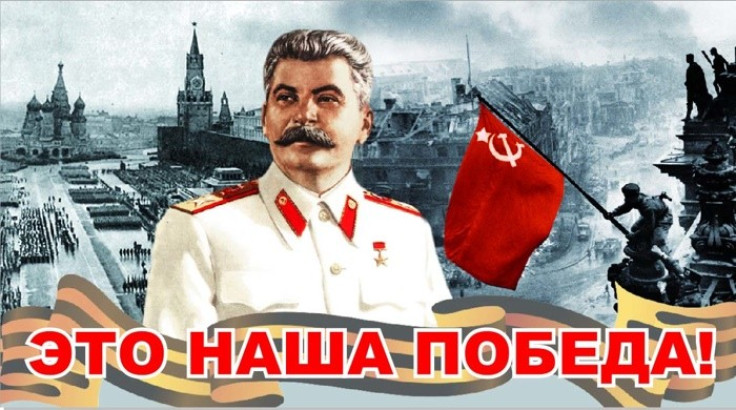 On Saturday, visitors to Volgograd are to experience a trip back in time of 60 years as buses painted with images of Joseph Stalin are driven around the southwestern Russian city, temporally renamed Stalingrad in honour of the Communist dictator who more than any other moulded the Soviet Union.
A military parade led by an old T-34 Soviet tank will also rally in the city centre.
On 2 February, 1943, the Red Army won the decisively battle of Stalingrad, turning back Nazi forces after about six months of fighting.
To commemorate the 70th anniversary of the key World War II victory, regional lawmakers decided to use the city's Communist-era name in for the day and on other key anniversaries through the year.
Five coaches bearing portraits of the moustachioed dictator will operate as part of the "Victory Bus" initiative.
It is a controversial move. Nostalgics credit him with leading the country to victory in World War II and making it a world superpower but to many others he is a hate figure for his genocide of millions of fellow countrymen and for his repressive regime.
"It's blasphemous to rename the great Russian city after a bloody tyrant who killed millions of his fellow citizens," said Nikolai Levichev a senior federal lawmaker with the leftist Just Russia party.
"This is an insult to the memory of those who died," Russia's human rights ombudsman Vladimir Lukin told Interfax news agency.
The city was renamed Volgograd in 1961 as part of the Soviet Union's rejection of the Stalin personality cult.
"Our people won under the lead of Joseph Stalin and there is nothing about our supreme commander to be ashamed of," reads a statement by the Victory Bus.
"We don't paint swastikas. Thank God, Communist ideology and Stalin's image have not been officially condemned. We only urge the preservation of memory of the WWII victory and people who contributed to it," organiser Aleksey Roerich told Izvestia.
Roerich said the buses are from private firms funded by the Communist party and private donors.
The so-called "Stalinobuses" will operate in Volgograd until 9 May when Russia celebrates the final victory of the so-called Great Patriotic War. Stalin's image will also appear on vehicles in the streets of St Petersburg and Chita.
Stalin led the Soviet Union from 1924 until his death in 1953.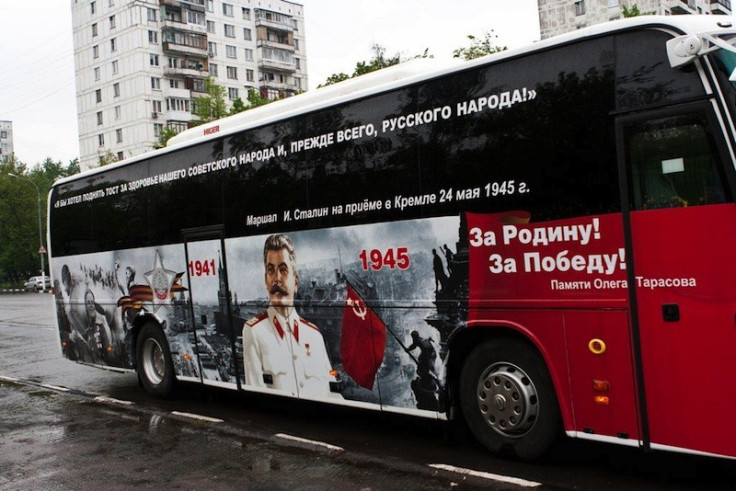 © Copyright IBTimes 2023. All rights reserved.