Police have launched a criminal investigation into racist tweets sent to Stan Collymore as Twitter abuse against the TalkSport radio host entered day two.
Trolls sent Collymore, who is a heavy user of the social network, an image which appeared to be a news report stating he had been found dead at his home.
Collymore hit back by telling trolls: "Enjoy court." He also took aim at Twitter itself by branding its policy and enforcement of rules "not fit for purpose".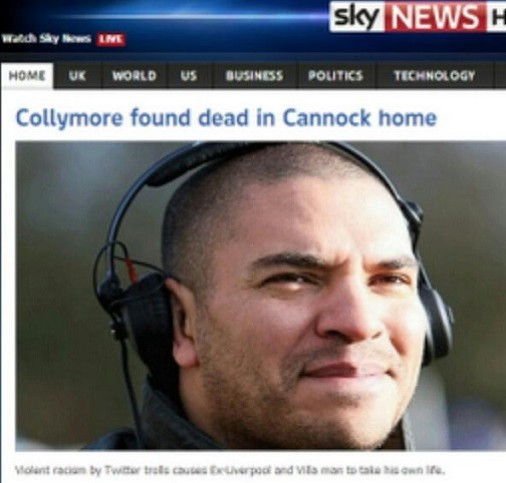 Talksport colleague Adrian Durham said the image "sent a chill through me".
It came after the former Liverpool and Aston Villa striker told police about the latest slew of racist tweets sent to him. Some of the worst abuse was republished by Collymore to show his followers.
A spokesman for Cannock police in Staffordshire said: "We have secured copies of the messages and will be undertaking a detailed investigation, working closely with colleagues at the Crown Prosecution Service.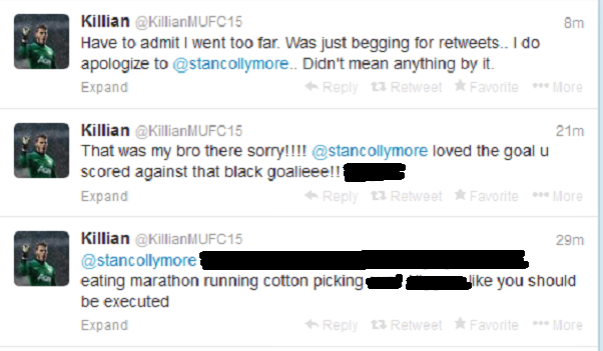 Chief Inspector Carl Ratcliffe said: "It's everyone's role to treat each other with respect. It's our role to investigate complaints of criminal behaviour and where appropriate take action.
"When we become aware of complaints about potential criminal offences, we gather evidence to allow the CPS to make a decision on whether to charge or not."
Anti-racism football group Kick It Out also contacted police. A spokesman said: "Kick It Out urges fellow social media users to assist in bringing this abuse to the attention of the authorities."
It is not the first time police have probed racism against Collymore. In 2012, a suspect was convicted for "grossly offensive" racist messages. Law student Joshua Cryer initially claimed that his account had been hacked before confessing that he sent the messages.