Kroenke Sports & Entertainment (KSE) have firmly reiterated that their shares in Arsenal are not for sale amid growing supporter unrest and rumours of a big-money takeover bid submitted by Alisher Usmanov. The company, run by American sports mogul Stan Kroenke, currently own 67% of the Gunners having steadily acquired more shares since initially buying a 9.9% stake back in 2007.
The Financial Times reported on Friday (19 May) that billionaire Uzbek-born Russian steel magnate Usmanov, who increased his own stake in the Premier League giants to 30% after buying out partner and now Everton owner Farhad Moshiri last year, had made a $1.3bn (£1bn) offer to buyout his fellow shareholder. The same publication, citing three people close to the situation, claimed that Kroenke had not completely dismissed the idea at first but later made it clear that he was not interested in selling.
Rumours of a second approach have been mooted, although KSE insist that they remain "committed long-term investors".
In a statement to the London Stock Exchange, they said: "KSE UK, Inc notes the recent media speculation concerning its shareholding in Arsenal Holdings PLC and confirms that its shares are not, and never have been, for sale. KSE is a committed, long term investor in Arsenal and will remain so."
Usmanov, who does not sit on the Arsenal board despite his large shareholding, has been critical of Kroenke's ownership in the past and a perceived lack of ambition.
In a recent interview with Bloomberg, he claimed that the board and the main investor should "bear huge responsibility" for the club's recent slump under Arsene Wenger that has seen them miss out on Champions League qualification for the first time in two decades. That was despite recovering from the early dismissal of centre-back Laurent Koscielny to record a 3-1 win over Everton on the final day of the 2016-17 season at the Emirates Stadium.
Arsenal, who will bid to win the FA Cup for the 13th time against Chelsea at Wembley Stadium on Saturday (27 May), eventually placed fifth – their lowest top-flight finish since 1996.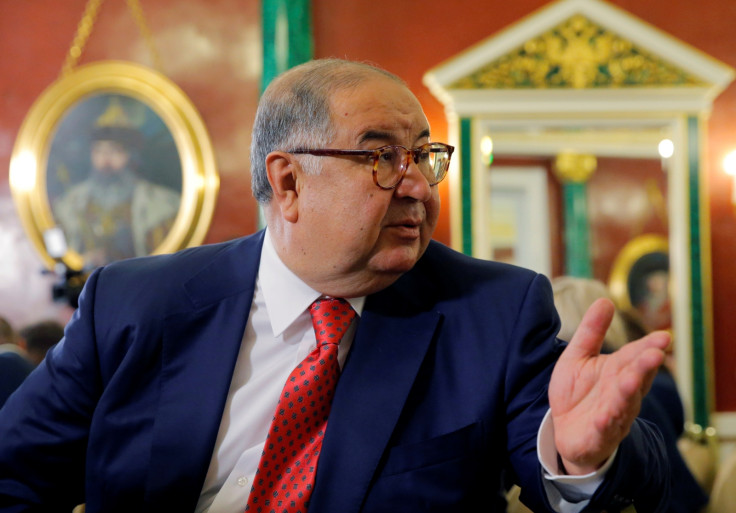 News of Usmanov's offer appeared to be well received by Arsenal fans, many of whom were heard chanting "Stan Kroenke, get out of our club" during that largely meaningless defeat of Everton after which Wenger admitted that the uncertainty surrounding his own future had contributed to an "absolutely horrendous" psychological environment for his players. Banners calling for his exit were also visible in the stands.
Wenger defended Kroenke after the game, saying: "I respect Stan Kroenke a lot. He is not at fault if we did not reach the Champions League. It's the technical department that is responsible for that."