Arsene Wenger continues to dodge questions regarding his future at the club but revealed that Arsenal are just one or two 'top quality' players away from returning to the Champions League and fighting for the Premier League title next season.
Arsenal missed out finishing in the top four of the Premier League and qualifying for next season's Champions League for the first time under the Frenchman following the end of the season on Sunday (21 May) and will play in the Europa League next season.
The Gunners beat Everton 3-1 in their final game, but victories for Liverpool and Manchester City ensured that they ended the campaign in fifth place. Wenger, however, is confident that the team can bounce back with the current set of players and believes the team needs just one or two top quality additions.
"This group of players is good enough to come back," Wenger said, as quoted by the London Evening Standard. "They've learned a lot. They've gone through difficult periods this season and bounced back in a very strong way. That will help them absolutely next season.
"You have to keep 90% of these players together and find one or two more to strengthen the group. You don't need a lot. You need maybe top quality," he added.
Arsenal have a number of key players entering the final year of their contracts and are yet to agree extensions. The two main players the Gunners are sweating about are Mesut Ozil and Alexis Sanchez, who have begun talks, but are yet to give a clear indication about their plans for the future.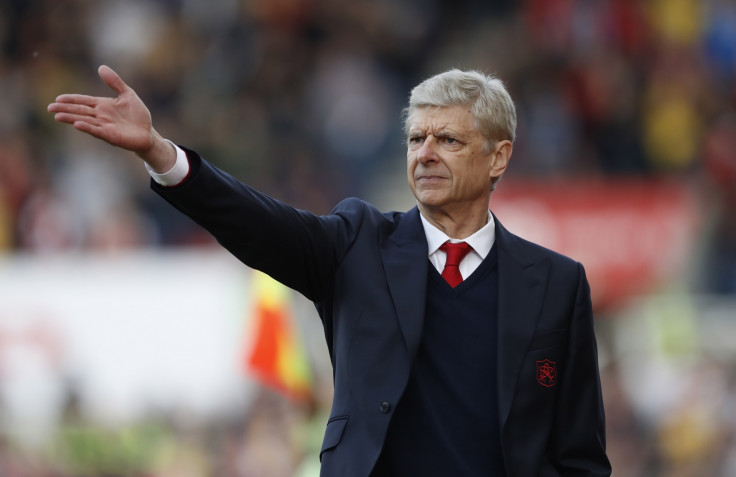 Apart from Arsenal's two biggest stars, key midfield trio Alex Oxlade-Chamberlain, Jack Wilshere and Aaron Ramsey will also be out of contract in 2018. They are yet to open talks with the club despite Wenger stating the club's desire to retain the British core.