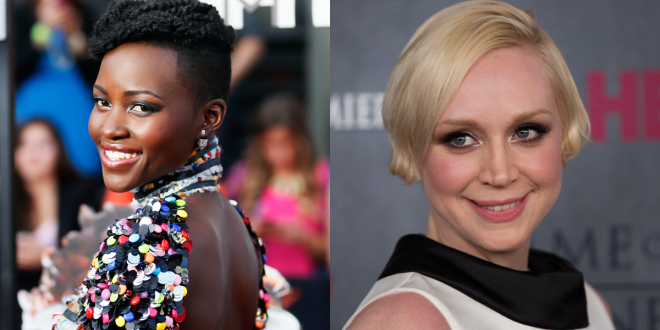 LucasFilm has announced that Oscar-winner Lupita N'Yongo and Game of Thrones star Gwendoline Christie have joined the cast of 'Star Wars: Episode VII'.
Confirming a long-standing rumour that 12 Years a Slave star Nyong'o was being sought for a role, the announcement was made on StarWars.com.
Speaking of the new additions, LucasFilm president Kathleen Kennedy said: "I could not be more excited about Lupita and Gwendoline joining the cast of Episode VII. It's thrilling to see this extraordinarily talented ensemble taking shape."
31-year-old Nyong'o won an Academy Award earlier this year for her supporting role - her first feature film part - in Best Picture winner 12 Years a Slave. Christie meanwhile is a British actress best known for playing Brienne of Tarth in HBO's fantasy series Game of Thrones.
Nyong'o had long-been rumoured for a role in the sci-fi super-blockbuster, filling a role thought to be have been left open following the bumper casting announcement in April.
Said announcement revealed that John Boyega, Daisy Ridley, Adam Driver, Oscar Isaac, Andy Serkis, Domhnall Gleeson and Max von Sydow would be the new faces joining director JJ Abrams in the galaxy far, far away.
Original trilogy stars Harrison Ford, Carrie Fisher, Mark Hamill, Anthony Daniels, Peter Mayhew, and Kenny Baker will also return to the franchise for the first film in a new trilogy, rumoured to be focusing on the offspring of Han Solo, Leia Solo and Luke Skywalker.
The news follows leaks from the film's Abu Dhabi set which showed off a new alien monster and what appears to be a Tatooine scrapyard.
Star Wars: Episode VII is set for release on 18 December 2015.