Star Wars The Force Awakens and Frozen merchandise drive UK toy Christmas sales
Film-related products from blockbuster movies such as Star Wars: The Force Awakens and Frozen are driving the surge in the UK toy market in the run up to Christmas, according to analysts.
According to retail sales data from the NPD Group, a global information company, toy sales grew by 5% year-to-date compared to the same period in 2014. Movies-related toys, have fuelled this growth, accounting for 15% of all UK toy transactions and experiencing a 28% rise in sales from this time a year ago.
Frozen toy merchandise has more than doubled in sales year-to-date compared to 2014, with the sales of Star Wars products tripling since the Force Friday event launched new merchandise for upcoming movie The Force Awakens on 4 September. Alan Dadswell, representative of the Toy Retailers Association, told IBTimes UK these products, along with other film-related toys, will feature prominently over the holiday season.
"The film-related products are driving a lot of our business. The new Star Wars is upcoming, but Frozen is a two-year-old product now. But it's still the biggest property in the marketplace," he said.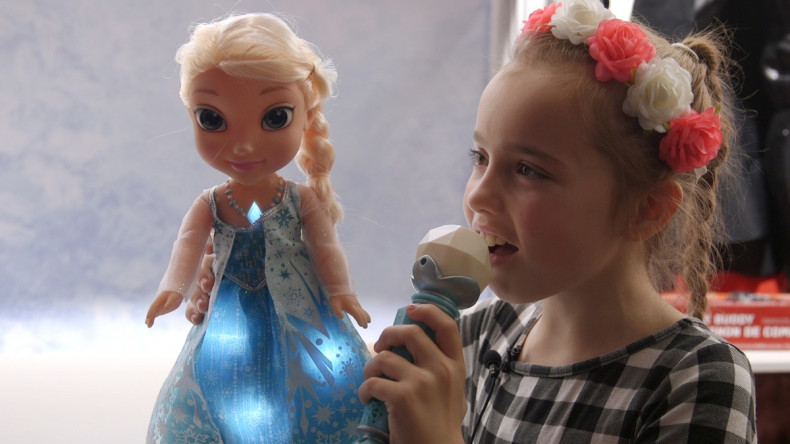 The figures were released to coincide with DreamToys 2015, an annual showcase of the top 12 toys to buy this Christmas season, picked by a panel of experts from toy retailers such as Argos, Smyths Toys and The Entertainer. Star Wars and Frozen products featured on the list, including a Jedi Master Lightsaber and Millennium Falcon replica from Hasbro, as well as as singalong Elsa doll from Jacks Pacific.
Linzi Walker, the toys and nursery trading manager at Argos who featured on the panel of experts, explained to IBTimes UK the reasoning behind picking these top 12 toys.
"We have lots of retailers who have great input on what they feel are the most innovative and exciting toys this year, which we then hone down into a top 12. Some of the products are so magical that they almost select themselves and the singalong Elsa from Disney's Frozen is a great example of that," she said.
The UK toy market is valued at £3.1bn ($4.77bn, €4.39bn), with 382 million toys sold in Britain in the 12 months up to June. UK retailers hoping the products included in the DreamToys selection will lead to the market growing by £100m in the run up to Christmas.