Star Wars fans flocked outside London's Disney store late on Thursday evening (3 September 2015) in order to be the first to get their hands on the new line of toys related to the upcoming Star Wars Episode VII: The Force Awakens. The global #forcefriday event takes place every year on 4 September, and the London store opened at midnight. Two British stars of the seventh film in the sci-fi franchise, John Boyega and Daisy Ridley, were in attendance, taking selfies and signing autographs before fans were allowed to purchase merchandise at the store.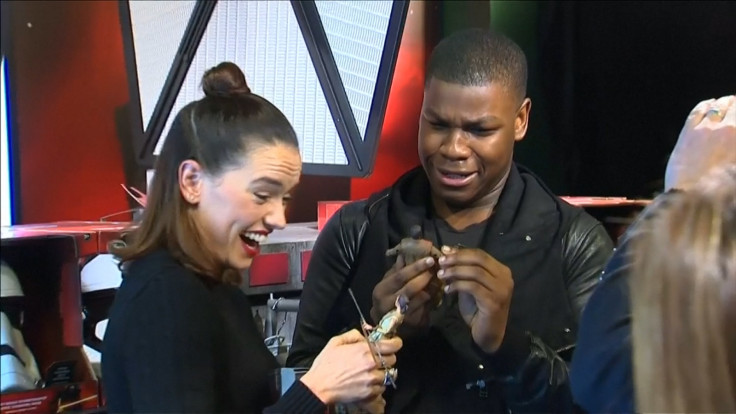 Selected retailers across the world were opening at midnight to mark Force Friday with a simultaneous social-media campaign, involving YouTube unboxing of Star Wars merchandise, to coincide with the launch. Disney purchased Lucasfilm in 2012 for a cost of $4.05bn (£2.66bn), and with it gained the rights to make new Star Wars films and merchandise. Disney subsequently announced that it would be making another trilogy to add to the existing six movies in the franchise.
It's not only fans and budding young Jedis that have an interest in buying the latest movie's action figures – it's also been popular with collectors, too. Original and rare, mint-condition toys have sold for thousands at auction houses across the world.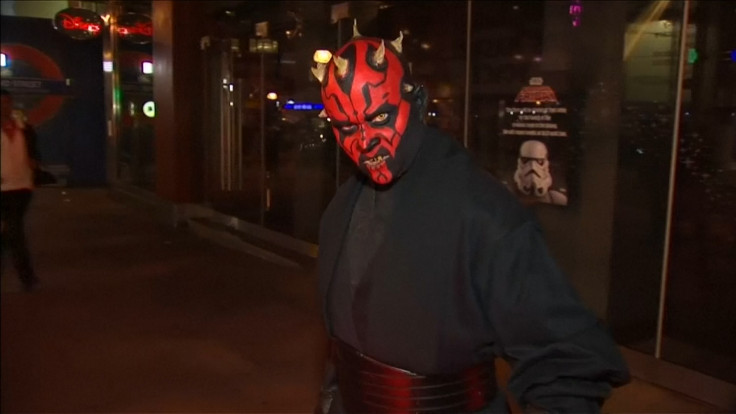 Mother and son Jean and Neil Smith have been collecting merchandise since Neil first watched the original trilogy as a child. "We started collecting all these toys, so we have the complete set of the first lot of toys that came out. The Millennium Falcon – you name it, I think we've got it," Jean, dressed as Yoda, said while queuing for the midnight launch. Her son Neil said the family had a passion for collecting Star Wars figures. "You've got the history of the films, and then there is a passion for the franchise really. You love the characters, you love the movies and anything that goes along with that you kind of collect," he said.
Traditionally, merchandise sales from the Star Wars franchise has been much more lucrative for Lucasfilm than the gross takings from the movies. Estimates suggest more than $20bn has been made from licensed goods since the release of the first film, Star Wars: A New Hope, in 1977.
"Star Wars seems to be so deeply rooted in everyone's hearts for some reason. It just seems to have captured their imagination, old and young. Other people have seen this queuing tonight and probably thought: well, what on earth are they doing? It's like trying to explain colour to a blind person. You either get it or you don't, I suppose," said 15-year-old Josh Powell Morris, who had travelled from Devon in south England to attend the launch.
JJ Abrams' Star Wars: Episode VII – The Force Awakens is scheduled to be released worldwide on 18 December 2015.