Han Solo is one of the most popular heroes of the Star Wars franchise and that's perhaps because he's the most relatable character in the galaxy far, far away filled with Jedis, Sith lords and well...beings like Jaba the Hutt.
Now, Star Wars fans will get to see the backstory of this heroic character as the studio rolls out the much-talked about standalone Han Solo spinoff movie. The film will focus on how Solo ends up becoming the money-minded smuggler with a heart. The makers are looking to cast a younger actor for the role. In a recent interview, the original Han Solo Harrison Ford, who reprises his role in the upcoming Star Wars: The Force Awakens, was asked to comment on the casting of the character he made so popular.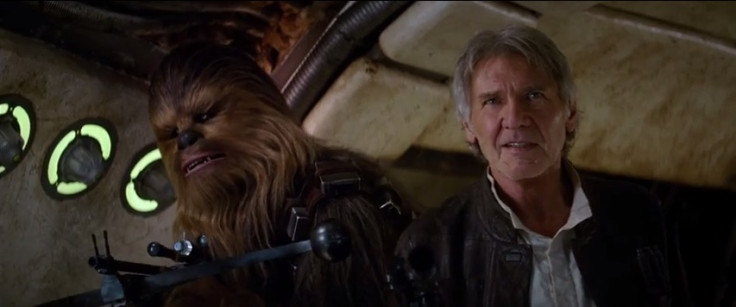 "I don't think it's about being like me, it's about us being like Han Solo," the actor told Reuters. "So I'm sure whoever is responsible for that film, and I'm not, will think through the issues and problems of doing such a thing ... Let's make them responsible for those questions you might think to ask me because I'm not involved."
Asked if he would provide any tips on how to be Han Solo in the spin-off, Ford said: "No, I'm not going to do that."
The untitled Han Solo Star Wars anthology film is slated to release on 25 May 2018.