Indiana Jones 5: Steven Spielberg hints Harrison Ford will 'probably' don the fedora again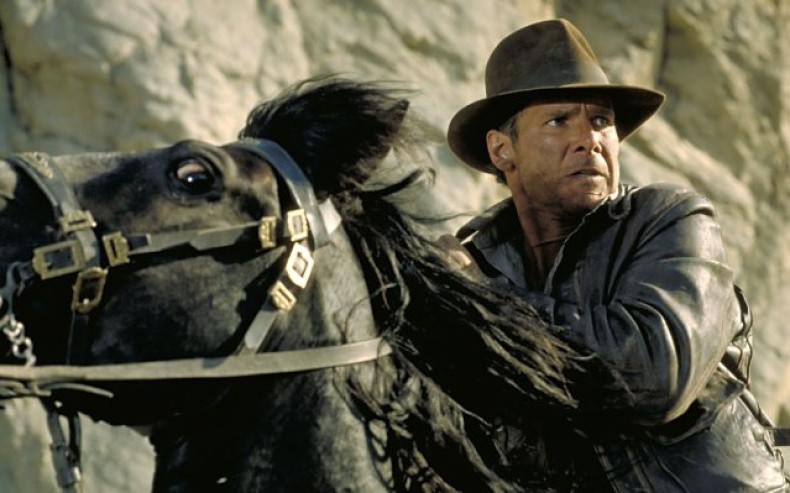 It looks as if Han Solo and Blade Runner might not be the only characters Harrison Ford is set to reprise over the next few years as director Steven Spielberg has dropped a major hint suggesting that the Hollywood actor will be returning to the Indiana Jones franchise ahead of its fifth instalment. Talking in an interview with Yahoo Movies, the 68-year-old film-maker joked about how both Ford and similarly high-profile actor Tom Hanks (who stars in Spielberg's latest picture Bridge Of Spies), have each worked with him four times.
"We've gotta figure this out because now Tom is tied with Harrison Ford. Harrison and I did four movies, Tom and I have done four movies," he recollected. "Now I'll probably do an Indy Five with Harrison. It'll be five for Harrison, four for Tom... [Then] I've got to make another one with Tom, so that will be five for Tom, five for Harrison. And I think I'm going to leapfrog that way for the rest of my career. With Daniel Day-Lewis in everything else!"
Ford last appeared on the big-screen as the world's most adventurous archaeologist in 2008's Indiana Jones And The Kingdom Of The Crystal Skull. He has since been seriously injured in a plane crash, when he was forced to make an emergency landing in a vintage Second World War aircraft he was flying earlier this year, and also broke his leg on the Pinewood Studios set of JJ Abrams' forthcoming Star Wars: The Force Awakens.
It has been assumed for a while that now 73-year-old Ford would be leaving the action-heavy franchise behind, with Deadline even reporting way back in January that Jurassic World star Chris Pratt was set to take his place in any upcoming films. However, Spielberg's jokes, whilst obviously intending to be just that, seem to have an air of matter-of-factness about them which could mean that potential Indy Pratt might have to wait a few more movies before he can adopt the older actor's iconic role.