Japanese Star Wars: The Force Awakens trailer gives fans glimpses of as-yet unseen footage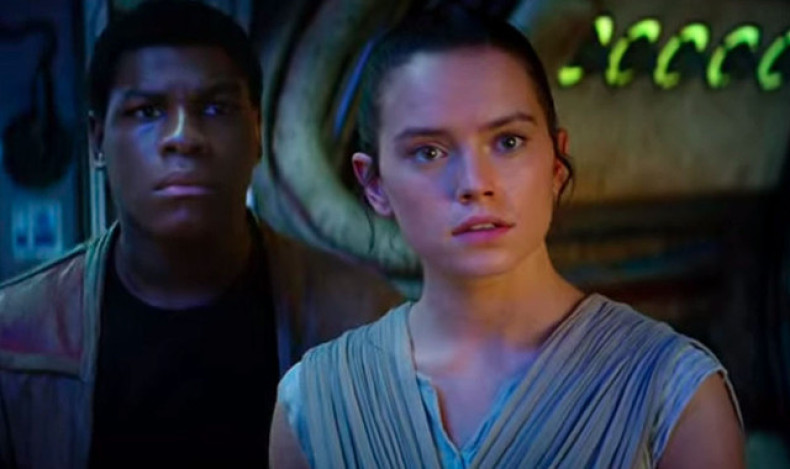 The force was with the Japanese this week as lucky viewers got to witness previously unseen footage from the year's most hotly-anticipated movie Star Wars: The Force Awakens as a new trailer hit the country's screens. The extra footage released yesterday (6 November) features heroine Rey played by Daisy Ridley and protagonist John Boyega who plays AWOL Imperial stormtrooper Finn, but has left fans wanting as there is still no sign of Luke Skywalker played by Mark Hamill.
The trailer, that has already gone viral on social networks, opens with what is expected to be Rey as she scavenges through a crashed Imperial cruiser. This is closely followed by footage of her meeting new droid BB-8 and rescuing it from a Jakku trader. Then comes the entrance of Finn as he and Rey are seen fleeing from a new group of elite Imperial stormtroopers called the First Order.
Other new footage included in the trailer features the mysterious Captain Phasma played by Hunger Games: Mockingjay – Part 2 actress Gwendoline Christie, and the villainous Kylo Ren, played by actor Adam Driver. Reports have suggested that Ren is part of the next generation in the Star Wars universe and may be the son of Han Solo (played by a returning Harrison Ford) and Princess Leia (played by Carrie Fisher), and that Rey may be their daughter.
There is also extended footage inside the iconic Millennium Falcon where Rey and Finn encounter Han Solo and co-pilot Chewbacca, and the original C-3PO (played by Anthony Daniels) makes an appearance, complete with a new red arm. (How C-3PO gets his new arm is to be explained in a comic which will be published by Marvel in December.)
Solo repeats the now-notorious line "It's true, all of it," when asked whether the legends about the Empire's fall were real. The footage then moves to an encounter between Rey and Kylo Ren where he is seen holding his crossguard lightsaber to her face.
The trailer concludes with Rey in tears kneeling over what has been widely speculated to be the dead body of Solo, killed by Kylo Ren and a voiceover that states, "Hope is not lost today, it is found".
Los Angeles-based comedian Mark Ellis wrote on Twitter: "WOW that new Star Wars trailer is the best Japanese gift I've received since Super Nintendo!"
Screenings of the film have, so far, been limited to the cast, crew and high-ranking members of studio Disney and the producers Lucasfilm. However, Disney and director JJ Abrams arranged for terminally ill Texas Star Wars fan Daniel Fleetwood to see an early cut of the film, following a social media campaign backed by several of the film's stars including Boyega.
More about Star Wars: The Force Awakens