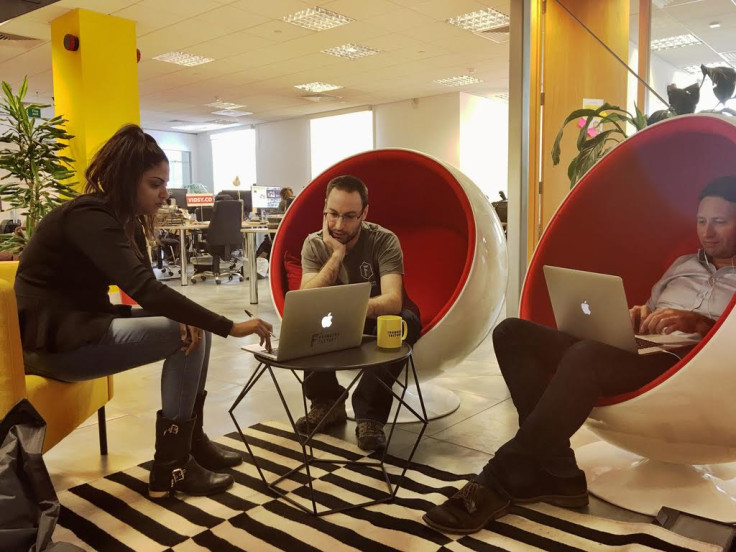 The Founders Factory office building in west London look like most others in the area from the outside. Glass doors stand between visitors and the security guard inside as workers with laptops clenched under their armpits swipe security cards to get in.
Upon first entering the building, off Kensington High Street, everything seems more basic than feng shui until you make your way up to their 5th floor offices.
Here there are signs of the type of work that happens downstairs, like the smart vending machine that spits out healthy snacks at prices that fluctuate depending on the item's sell by date.
The device – and the technology within it – is indicative of the bright minds working on the floor below.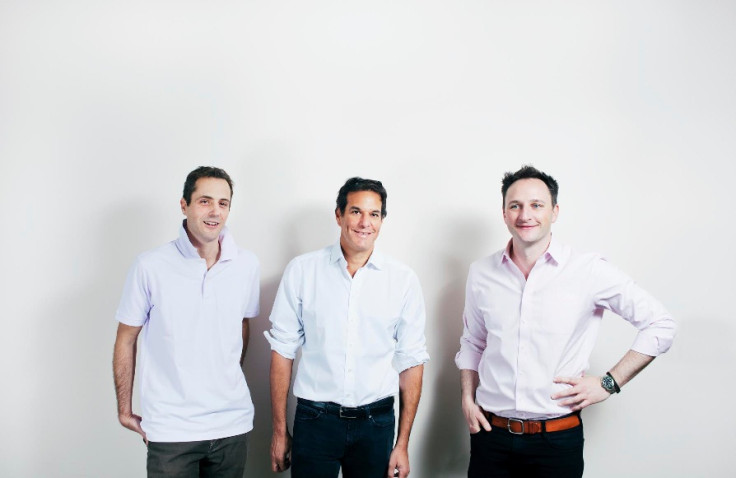 Founders Factory is the brainchild industry titans including Brent Holberman, Henry Lane Fox and Jim Meyerle and was born out of the Founders Forum – a global network of successful entrepreneurs and businesses. It nurtures companies through their embryonic stages until they are ready and primed for the big wide world.
The start-up incubator currently has seven projects based there three of which are about to leave and enter their respective market after appointing their respective CEOs. Yet to burst out are Fitwell, Flourish, people.io, Skills Academy and Vidsy.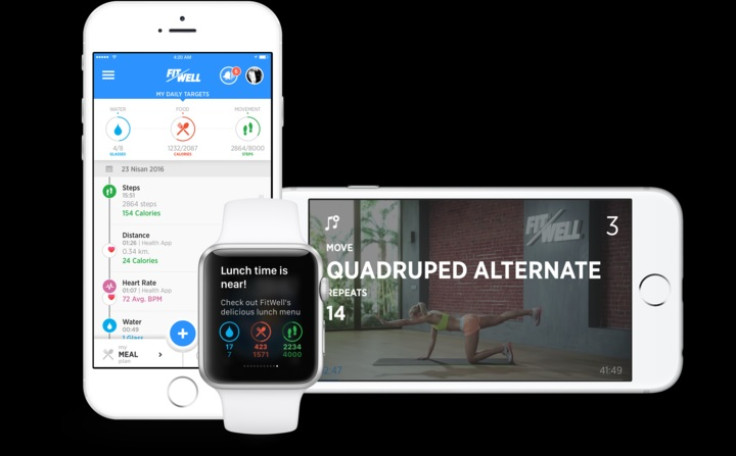 Fitwell is a fitness and wellness coaching app that offers users training and diet advice as well as video demonstrations. Launched two years ago by Baris Ozaydinli in Turkey to tackle obesity, it quickly became the country's most popular health app and raced to 1m users worldwide.
As a serial entrepreneur, Ozaydinli led a stressful and busy life. As brand manager at Unilever, a CEO for Havas Worldwide, and then a founder of a tech start-up, he was "passionate about what I did but worked long hours, ate crappy food at the office and did not have time to exercise," he explained.
"In the end it costed my health. I went to the doctor. He told me to strengthen my body. I tried physiotherapy, gym, apps and wearable devices but nothing seemed to work. Then I started working out with a personal trainer and pilates instructor."
He figured millions of other people, especially millennials with busy lifestyles, faced the same dilemma so Ozaydinli teamed up nutritionists, performance trainers and engineers to develop Wellness AI that gives Fitwell the ability to track users' behaviour and offer personal guidance.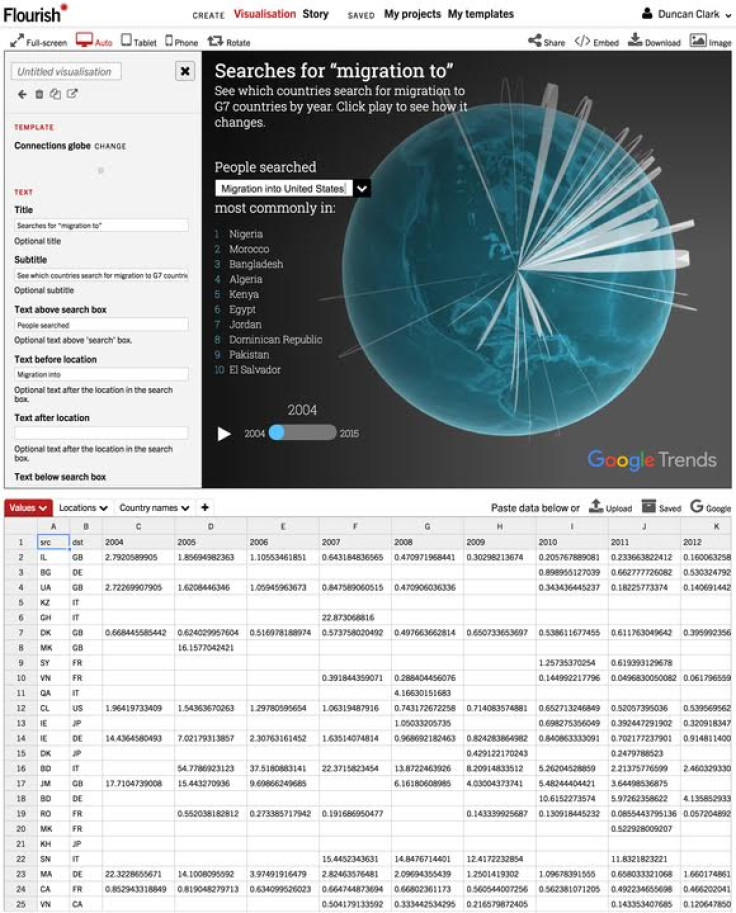 Flourish was conceived by former data journalist Duncan Clark out of frustration at the sterile interactive graphics he saw. He got together with "tech wizard" Robin Houston to create more ambitious – and beautiful – interactive graphics.
"What began as a side project quickly grew into a successful studio," he explained. "After years of creating bespoke projects, we finally felt ready to create the product I had dreamed of in my journalism days: a way for non-coders to create powerful and beautiful visuals that actually tell a story.
"According to one stat I read recently, 90% of all the information in the world was generated in the last two years. With more and more data available, all organisations need to get better at understanding it, which means being able to see it, explore it and explain it."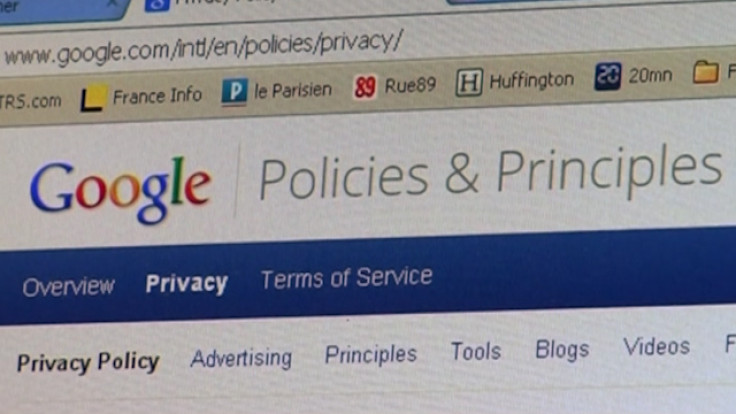 People are giving companies more and more data so rather than give that away for free, why not make money from it? That's what people.io wants to do by giving people ownership of their data. The app enables users to delete their data, decide what can be licensed and ultimately decide how the information is used.
As Sanjay Bowry explained, people.io starts to decentralise the internet again. "Over the last few years, big companies have gained power and control over your lives as they race to collect as much personal data as possible. By giving a person ownership and control it will result in the revolution of digital privacy and establish new economic models."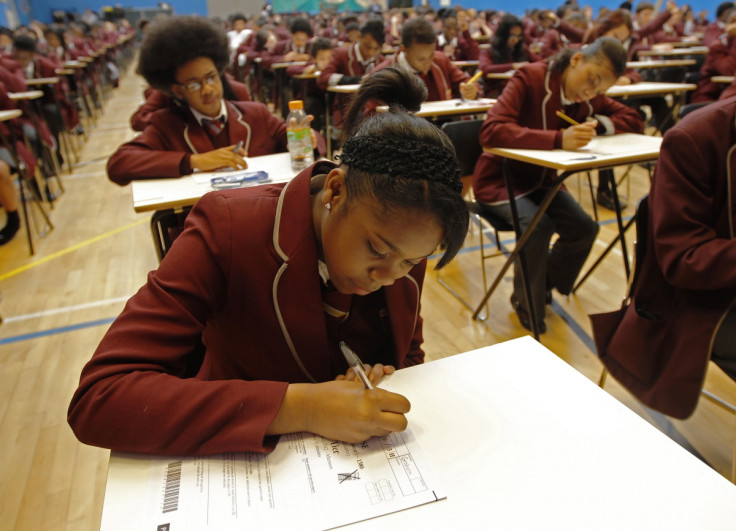 Ben Caulfied is CEO of the Skills Academy. He was shocked into action after discovering 40% did not achieve a C grade in their GCSEs. "I felt utterly compelled to try and make a difference," he said. He believes the academy can transform education by pinpointing and tackling common misconceptions in classrooms.
"There is an extremely strong link between misconceptions and exam grades. [Perhaps there's] nothing surprising in that. But presently our software is used by over 70,000 teachers worldwide to identify, understand and resolve these misconceptions improving both results and student confidence."
So impressed with Skills Academy's insights it has already secured £500,000 in investment from the likes of Ascension, Holtzbrinck and TES Global.

Film graduate and Archie Campbell took matters into his own hands after growing frustrated at the dearth of paid jobs in creative industries. One year after graduating just five people from his 85-strong uni class were working in the film industry and even those who got jobs were underwhelmed by the quality being produced.
Drawing upon this underused talent he co-founded Vidsy, an exciting community of 50+ video producers who specialise in the type of viral content beloved by audiences and corporates alike including Vodafone and Unilever, who have been on the phone to Campbell.
Not only does Vidsy give enthusiastic young creatives the chance to flex their muscles, it pays, too. "We saw a huge opportunity," Campbell said. "Brands were unsure of the kind of content they had to create for the great mobile and social revolution and there was this huge surplus of great creative talent that wasn't been given the opportunity it deserved, in fact they were spending most of their free time on social. Linking the two together seemed like a no-brainer.
"We want to make sure that all the creative talent out there has a chance to make money from their talents and do what they love. Our creators love our briefs and we want to make sure that they have plenty more coming their way."