Mobileye walked away from a partnership with Tesla because the electric car maker has been "pushing the envelope in terms of safety" with its self-driving Autopilot system.
The claim comes soon after Tesla boss Elon Musk said the companies parted ways because Mobileye's need to support its technology on hundreds of different vehicles was slowing Tesla's progress.
An Israeli start-up, Mobileye produces technology for a wide number of vehicles; Its system uses front-facing cameras to monitor surrounding traffic, issue driver alerts, and in the case of Tesla and others, control certain aspects of the car.
"It is not designed to cover all possible crash situations in a safe manner." Mobileye chairman Amnon Shashua told Reuters. "No matter how you spin it, [Autopilot] is not designed for that. It is a driver assistance system and not a driverless system."
Shashua said he is unhappy with the way Tesla both boasts about Autopilot's abilities but also encourages drivers to keep their hands on the wheel. "Long term this is going to hurt the interests of the company and hurt the interests of an entire industry, if a company of our reputation will continue to be associated with this type of pushing the envelope in terms of safety," he sad.
Although Autopilot can theoretically take over control of the car's steering, accelerator and brakes, the system is not intended to replace the driver entirely. Tesla's Model S and Model X cars with the £2,600 option fitted remind the driver to concentrate on the road ahead as normal and lightly touch the steering wheel at all time. If they do not, an alert sounds which, if ignored, will gently stop the car and switch on its hazard lights.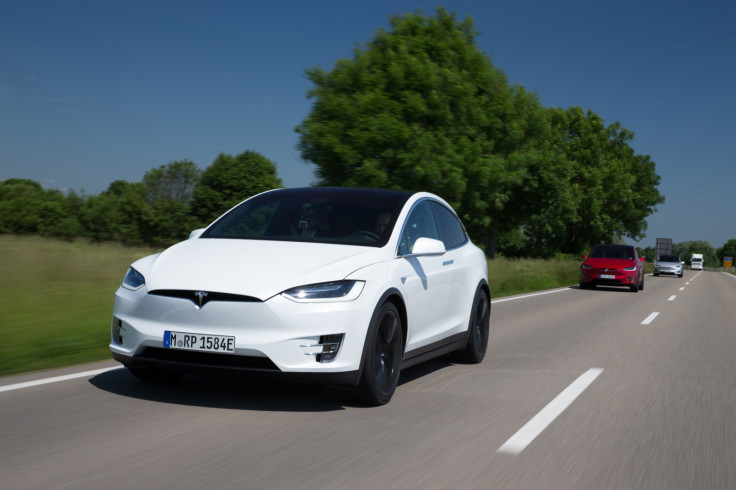 Autopilot's safety has been under fire since May 2016, when Tesla driver Joshua Brown, 40, was killed due to both he and his car, which was on Autopilot mode at the time, failing to spot a truck turning across the road ahead. The Tesla Model S hit the truck in such a way that it partially drove under the side of the trailer, which made contact across the car's windscreen and A-pillars. Brown was killed instantly and is believed to be the first death to occur in a car with Autopilot switched on.
Tesla is careful not to describe the Autopilot system as autonomous or self-driving. Instead, a company spokeswoman reiterated on 14 September, in the wake of Mobileye's claims, that Tesla has "continuously educated customers on the use of the features, reminding them that they're responsible to keep their hands on the wheel and remain alert and present when using Autopilot. Drivers must be prepared to take control at all times."
After Autopilot's launch in October 2015, videos have been published on YouTube showing Tesla drivers sitting for several minutes with their hands off the wheel while on busy motorways. One appeared to show a Model S driving with no one in the driver's seat. Another showed a Tesla veering into oncoming traffic after Autopilot was wrongly engaged on a single lane road; Autopilot is only designed to work on multi-lane roads with clear markings, like motorways. This behaviour prompted Musk to tell Tesla owners not to do these "crazy things".
On 11 September, Tesla announced a major update is coming to all vehicles equipped with Autopilot soon, improving the car's ability to safely follow traffic, stay in lane and avoid collisions. Most importantly, the update will make it more difficult for drivers to ignore safety warnings. Musk claims the changes would likely have prevented Brown's death.