Start Your Tesla Model S With Your iPhone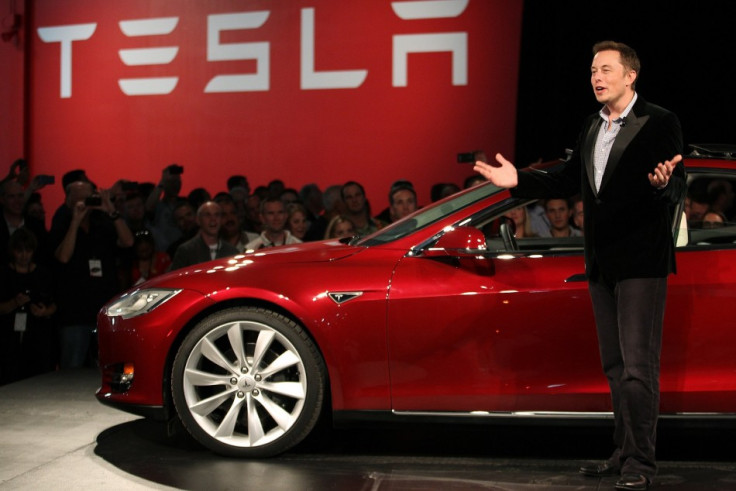 Tesla Motors is to introduce a new feature to the Model S that will allow owners of the electric car to start their vehicles using only their iPhone.
This new functionality is expected to roll out with Tesla's long-awaited OS 6.0 update, with screenshots detailing the new version picked up by electric vehicle news site Electrek.
In a section titled "What's New in Release v6.0", it reads: "The new Calendar app also requires use of a new Tesla Mobile App (currently available for iPhone only) - which also has new notifications functionality and the ability to start your car (in case you forget your keyfob)."
The leaked screenshots also reveal that a Tesla Android app will be available "in a few weeks" and that owners would also have the option to name their car.
It is believed that version 6.0 is in the late beta stages of development and is currently being finalised for full rollout.
Connecting cars to the cloud
Tesla is not the only electric vehicle manufacturer rumoured to be working on remote control technology that would allow users to command their cars through their smartphones.
Jaguar recently revealed that its 2015 XE model will feature an InControl Remote function, which includes the ability to control the temperature inside the car, lock and unlock the doors and switch on the engine from anywhere in the world.
Third-party apps for starting and controlling cars using a smartphone have also been developed, with some systems already on the market.
The Viper app claims to be the "industry leading solution to connect your car to the cloud", allowing users to lock, locate and start their cars automatically.
Concerns about security of such systems have already been raised by cybersecurity experts and hackers. A recent Change.org petition called on the automotive industry to address such concerns.
"When the technology we depend on affects public safety and human life, it commands our utmost attention and diligence," the petition reads. "New technology introduces new classes of accidents and adversaries that must be anticipated and addressed proactively.
"Malicious attackers, software flaws, and privacy concerns are the potential unintended consequences of computer technologies driving this latest round of innovation."
© Copyright IBTimes 2023. All rights reserved.